Widget not in any sidebars

---
The answer is yes. Maybe you didn't know that lack of sleep can affect your immune systems ability to fight infections? It can. Research shows that if you don't get the quality sleep you need or lack enough sleep you have more occurrences of illness after being exposed to someone who is sick. Even a common cold virus. Likewise, not getting enough sleep can make it harder to recover if you get sick.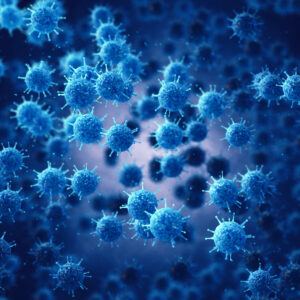 How Do Viruses Make Us Sick?
To understand how sleep can help your immune system you first need to know how your immune system responds to a virus. A virus such as corona virus is a tiny piece of genetic material within a protein cover. We get them in many ways. Some such as Hepatitis C are spread through body fluids, others are spread through droplets in the air or may be left on an object like a door knob or phone until the next person comes into contact with it.
Once inside the body it will begin to invade cells and replicate. But, it becomes invisible to our immune system once inside a cell so that the immune system doesn't know it is infected.
So the cells use a special molecule called MHC class I (class I major histocompatibility complex protein) to show on the surface of the cell that will include fragments of the virus proteins. In this way the T cells of the immune system can find their infected cells.
Once located they will release cytotoxic factors, which are a substance that will kill the infected cell, to prevent the spread of the virus.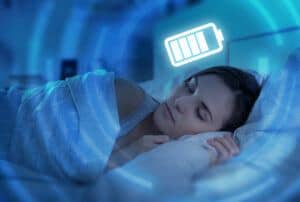 How Does Sleep Help Your Immune System?
When we sleep our immune system makes and releases proteins known as cytokines. During the immune response to infection and inflammation these increase to help track down the source. When we have a lack of sleep our immune function is weakened by producing fewer cytokines as well as fewer antibodies and infection-fighting cells.
In addition, one study revealed that stress hormones which inhibit the stickiness of molecules known as integrins, are lower when we sleep. The stickiness is important because it improves the contact between T cells and infected cells and direct contact is needed to kill the infected cells.
This makes sense when you think about feeling the need to sleep a lot when you are sick. When you have periods of sleep deprivation, the effects can weaken the function of the immune system.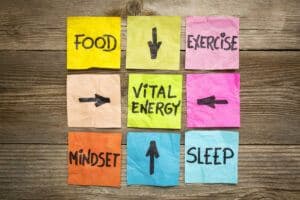 How to Increase Your Immune System
If you want to help boost your immune system, getting quality sleep is a key part of that formula. But, it is not the only part. These tips can help :
Keep active – Being active keeps your blood pumping and circulates T cells and other infection fighters more quickly through your body. This can help detect and target viruses before they have a chance to dig in. People who exercised at least 5 days a week, in one study, were nearly 50 percent less likely to become sick as people that were less active. But don't over do it. Too much can stress your body and work against your immune system. 30 to 60 minutes is best.
Eat for immunity – have a diet high in fruits, vegetables, whole grains and healthy fats such as fish, nut and olive oil. Foods containing vitamin C, zinc and other antioxidants help your body fight infection and inflammation.
Reduce stress – Does stress affect immunity? You bet it does. While there are strong ties between sleep and immunity, there are strong ties between stress and immunity as well. How to sleep with stress can be a challenge by itself. When you have anxiety or periods of stress your body releases stress hormones that inhibit your immune system. When you're stressed, your more likely to get sick when exposed to someone else who is sick.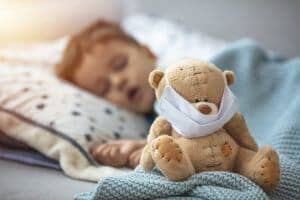 Conclusion – Sleep and Immunity
The connections between sleep and immunity are a growing field. Studies continue into how sleep effects immune function not only against viruses and bacterial illnesses, but also in response to many chronic diseases such as cancer, heart disease, and diabetes to name a few.
With growing concern over the corona virus and immunity in our communities, getting enough quality sleep is an important part of how we can help our immune system to strengthen our bodies to first resist it and secondly to weaken the effects of it if we do become infected.
Keep healthy by getting seven to eight hours of sleep per night. If you can't get it all at once trying to supplement with a couple naps, no longer than 30 minutes each. If you have a long lunch use part of it for a nap. This will help reduce the negative effects of sleep deprivation on your immune system.
Sleep is not a magic bullet of course. Practice healthy behavior by washing your hands, proper social distancing, and good sanitation practices of surfaces and avoid shared devices and spaces. Knowing your doing all you can to be safe may help reduce some of your anxieties to help you sleep better too.
Please stay safe, healthy and well. If you have questions or comments about this post leave a comment below.
---
This article is for informational and educational purposes only and does not constitute medical advice. You should seek the advice of a doctor if you need medical treatment. Read full disclosure here.