Get the best nights sleep when you learn which sleep supplements are right for you..
With more than one-third of adults in the U.S. not getting the seven or more hours of sleep recommended each night, many insomniacs are searching for sleep remedies. A growing number of those people look to sleep supplements to help them get a good nights sleep. They may be called natural sleep aids, herbal sleep aids or dietary supplements.
According to a 2019 CRN Consumer Survey on Dietary Supplements www.crnusa.org/2019survey 77% of American adults take dietary supplements. Many supplements claim to have multiple benefits for health and various conditions, including sleep.  What are sleep supplements and how do they work? Are they something you should try or avoid? Read on to see what we found out.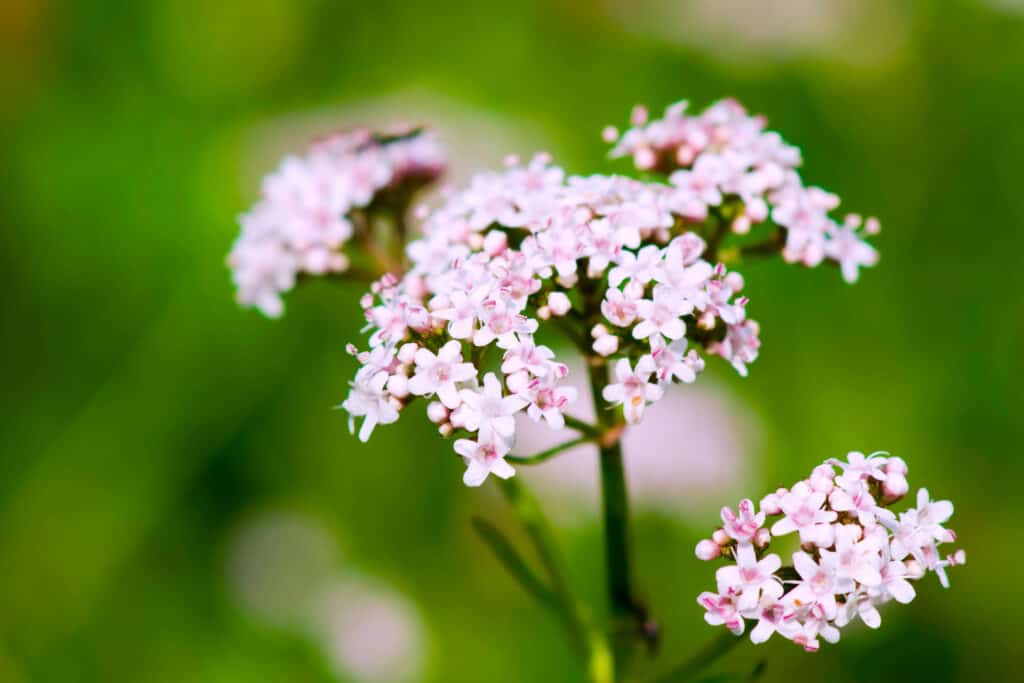 Sleep Aid or Sleep Supplement – What's the difference?
Sleep medicines over the counter or prescription must be evaluated and approved by the FDA before they can be sold or marketed. Natural sleep aids, sold as dietary supplements do not require FDA approval like medicines do. Supplements are considered to be food not medicine.
Good manufacturing practices must be followed to ensure the purity, strength, identity and components of the products. Companies are allowed to make claims such as their product promotes or supports a health or body function but must state that it is not evaluated by the Food and Drug Administration and is not intended to diagnose, treat, cure, or prevent any disease.
If found unsafe, the FDA can act to have a product removed from the market or take legal actions if false claims are made by a company. That being said, dietary supplements can help to manage or improve many health conditions.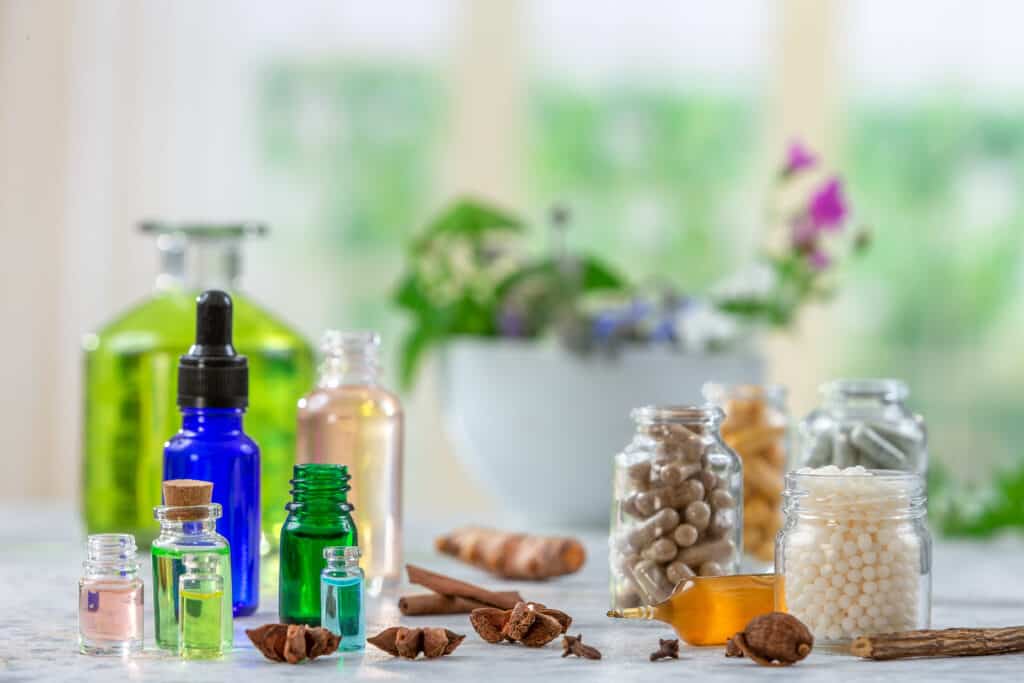 What is a supplement?
Supplements, or dietary supplements, are a group of products containing a wide variety of components. They can be found both online and over the counter near the pharmacy areas of many retail stores and in specialty stores. Common nutrients include:
Herbs
Botanicals like fungi or algae
Minerals
Vitamins
Probiotics
Amino acids
Enzymes
Fatty acids
Many of these items may be found as part of a regular balanced diet, but may be used to supplement when you don't get enough due to lifestyle schedules or dislikes of certain foods. In 2019 77% of Americans reported using dietary supplements.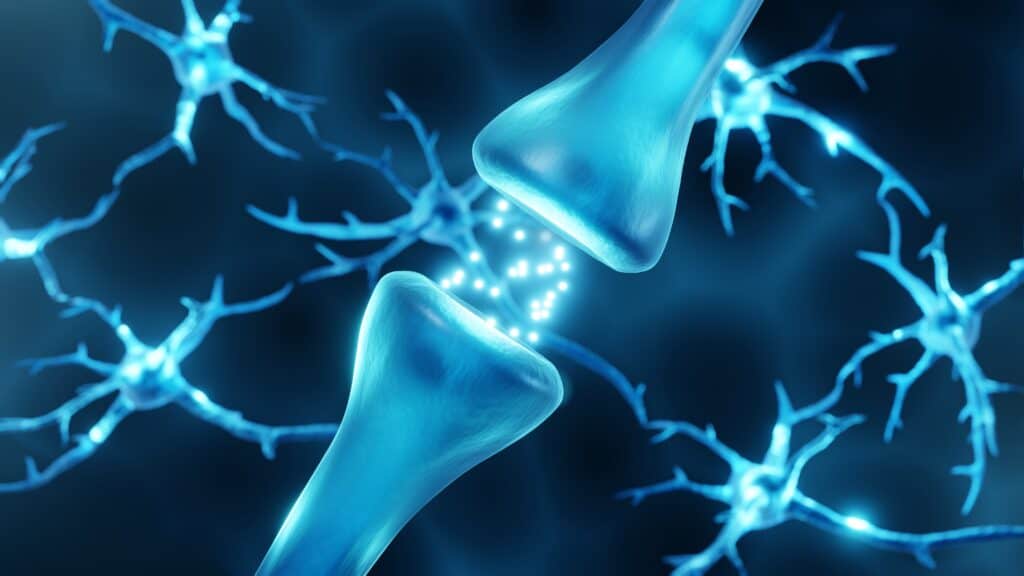 How do Sleep Supplements work ?
Simply stated sleep supplements improve your sleep by affecting certain chemical processes in your brain that regulate sleep through body temperature, light exposure, and mood.
Most sleep inducing products whether they are sleep aids or dietary supplements work in one of two main ways. It occurs by Hypnotics or by Anxiolysis……
A hypnotic sedates you by affecting the level of GABA activity in your brain. GABA or gamma-aminobutyric acid, is what is known as a neurotransmitter. What a neurotransmitter does is help areas of your brain communicate with each other actively or to inhibit communication and slow down, such as when it is time to sleep. More GABA tells your brain to slow down. Less GABA and you become more active.
An anxiolytic on the other hand doesn't sedate you but calms you by reducing anxiety. Anxiety is often a cause of insomnia. By reducing or eliminating your anxiety it allows you be in a state of calm so you can fall asleep.
Many people choose to use dietary supplements or natural sleep aids because they do not have the carry over and side effects that are experienced with many sleep aids. You may however need to take some of them over a longer period of time to be effective.
---
Guide to Sleep Supplements
Melatonin
The hormone melatonin helps control the timing of your circadian rhythms or sleep cycle. Your brain produces it as a result of darkness and being in bright light at night can inhibit production making it harder to go to sleep. As evening falls and melatonin levels increase it puts you into a quiet state allowing you to fall asleep.
Most of the time melatonin supplements are made synthetically but can be made from animal or microorganism sources. The most common conditions it is used for include jet lag, delayed sleep-wake phase disorder, some children sleep disorders and anxiety associated with surgery.
Side effects reported with melatonin use are mild. You may experience headache, dizziness, nausea, or sleepiness. If you have epilepsy or take blood thinners, you in particular, should use under medical supervision. In general, you should consult your doctor if you take any medications to check for interactions.
---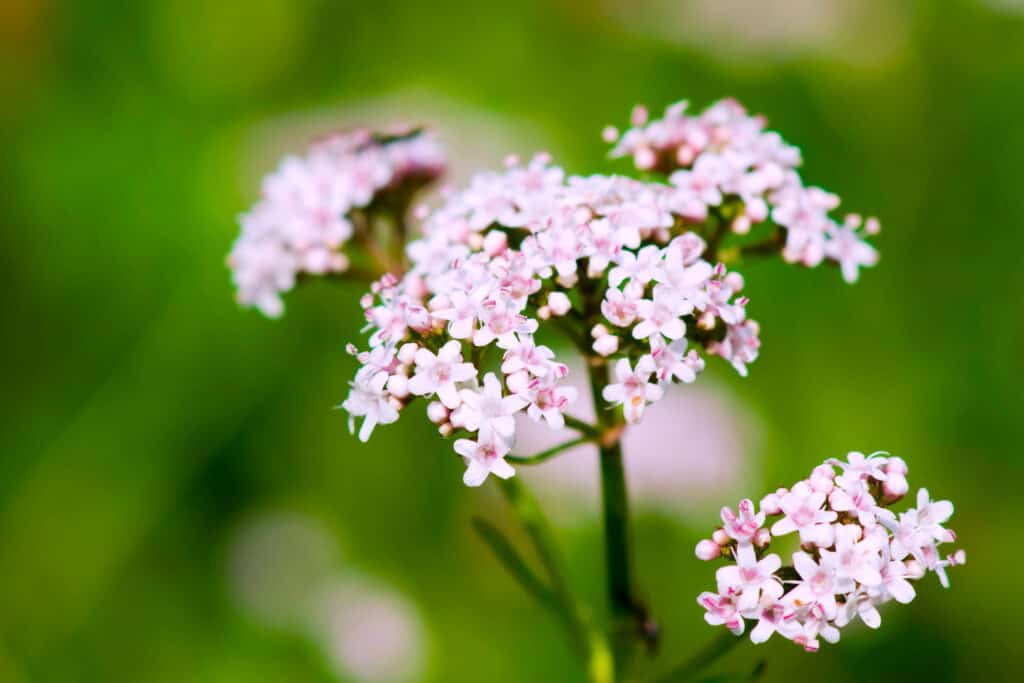 Valerian
Valerian is a plant native to Europe and Asia. The root and horizontal stems of the plant have been used for hundreds of years as a sleep aid for insomnia and other sleep disorders as well as treating symptoms of anxiety, depression and menopause. Valerian can be consumed as teas or tinctures or dried plants or extracts can be made into capsules or tablets. According to the National Institutes of health, one study showed significant improvement in the time it took to fall asleep, sleep quality, and nighttime awakenings.
There is no consensus on the active ingredients. Numerous chemical components have been identified in Valerian but it is thought that it gets its sedative effects by a combination of them rather than a single ingredient. One possible way it works is by increasing the amount of GABA (gamma aminobutyric acid) available in the brain. Although there are sufficient amounts of GABA in Valerian extracts, it isn't clear if GABA can cross the blood-brain barrier as a contributor to the sedative effects. Glutamine is also found in Valerian which can be converted into GABA.
Side effects reported were few and included headaches, dizziness, gastrointestinal disturbance, and sometimes itchiness. It should not be taken when pregnant or nursing or by children under 3 years of age as the risks have not been fully assessed.
There may be drug interactions or adverse effects if taken along with other sedative drugs or supplements and should be discussed with your doctor. Benzodiazepines such as Vanax or Valium for example, along with barbiturates or depressants like morphine and phenobarbital. Other supplement interactions could include melatonin, Kava, or any of the others listed on this post.
---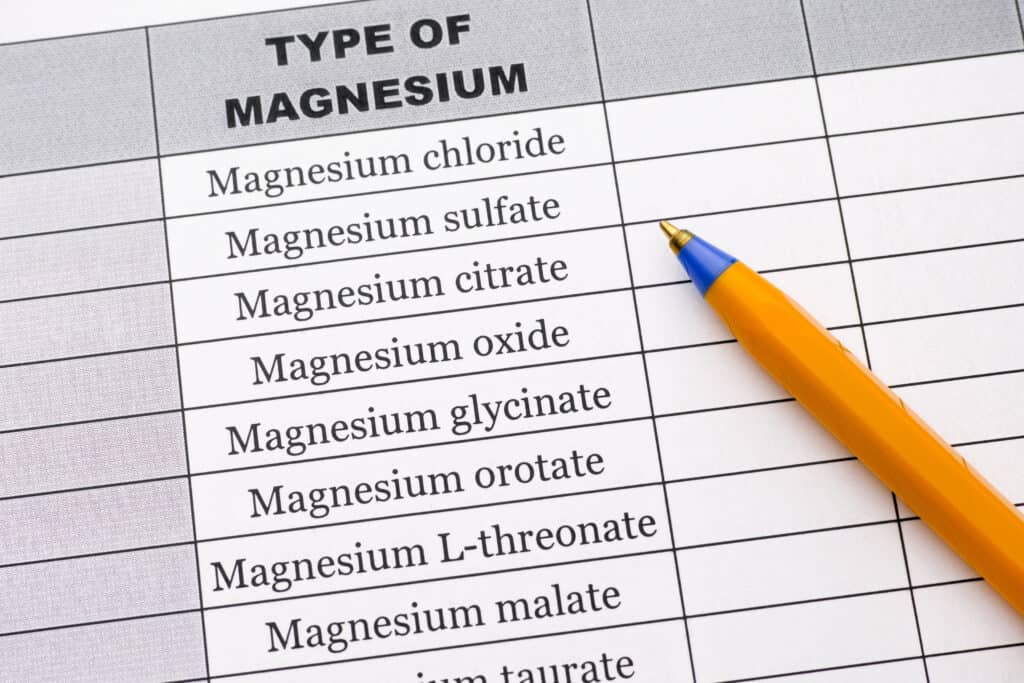 Magnesium
Magnesium is the fourth most abundant mineral in the body. One of the 24 essential vitamins and minerals
it is involved in hundreds of processes in the human body. While older adults and women are more at risk, in the United States it is estimated nearly half of all adults don't take in enough. Among the many benefits is its importance for brain function, heart and bone health, managing stress, metabolism, and regulate sleep.

A common symptom of magnesium deficiency is insomnia. Known to relax muscles and induce sleep, it may make it easier to fall asleep by helping quiet the mind and body. This may be because of its ability to regulate melatonin production and the role it plays in supporting healthy GABA levels. GABA is a neurotransmitter that promotes sleep. Magnesium may also help relieve symptoms of restless leg syndrome, another sleep disorder.
In one sleep study of primary insomnia in the elderly taking magnesium supplements showed significant improvement in sleep efficiency, time asleep, how long it took to fall asleep, and early awakenings.
Certain groups of people are more at risk to insufficient magnesium levels. If you have type 2 diabetes, gastrointestinal disease (such as Crohn's disease or celiac disease), experience long term alcoholism, or are older.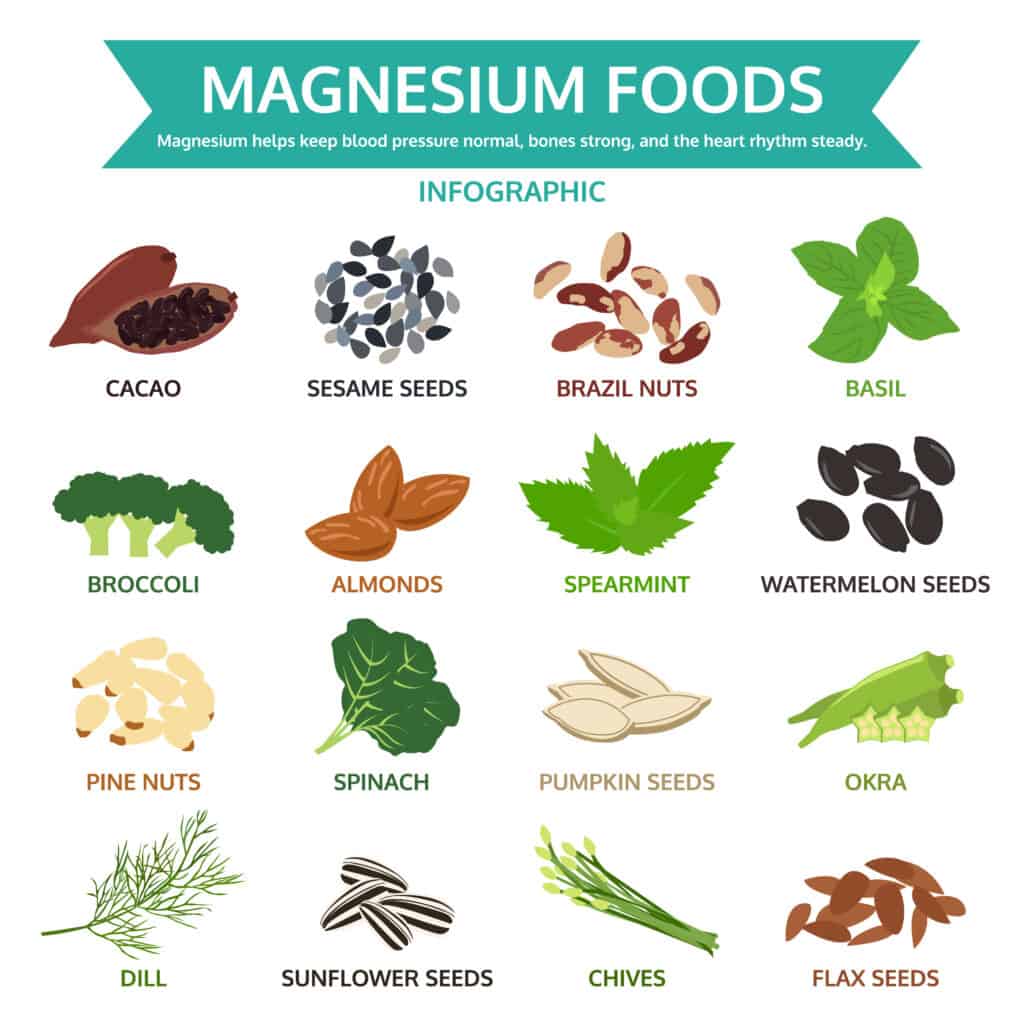 There are many natural sources of magnesium that can be consumed in your diet. These can come from:
Meat
Dairy such as milk, yogurt and other milk products
Leafy dark greens like spinach
Other vegetables such as squash and broccoli
Fortified foods such as breakfast cereals and unprocessed whole grains
Nuts and seeds like cashews, almonds, and sunflower seeds
Legumes
Coffee
Chocolate
In dietary supplements magnesium is commonly bound to other substances for your body to more easily absorb it. Not all types of magnesium supplements are best for helping you sleep though. The different types of magnesium and their typical uses are as follows:
Magnesium citrate – Easily absorbed by the body, used to treat low levels of magnesium and constipation
Magnesium oxide – Not easily absorbed, most often taken for heartburn, indigestion, and constipation
Magnesium chloride – Absorbed easily, heartburn, constipation
Magnesium lactate – Used more as a food additive, but easily absorbed and easier on your digestive system, especially if you need to take higher amounts of magnesium
Magnesium malate – well absorbed with less laxative effect, good for replacing low magnesium levels
Magnesium taurate – contains taurine, promoting heart health and supports healthy blood sugar
Magnesium L-threonate – benefits brain health, may help depression and age related memory loss
Magnesium sulfate – epsom salt used in bath water for stress relief and achy muscles
Magnesium glycinate – Glycine is often used by itself as a sleep supplement. This easily absorbed type of magnesium may be used to relieve stress, depression, anxiety and insomnia. Research on these uses is limited and more studies are needed.
Magnesium orotate – Easily absorbed without the laxative effects of other types, used more often for fitness benefits in heart and blood vessels
---
GABA
GABA's (gamma-aminobutyric acid) ability to reduce stress and enhance sleep have been proven in the scientific community. It's the main chemical in the brain for helping to calm activity. Sleep disturbances like insomnia, stress and anxiety disorders are linked to low levels of GABA.
Debate remains if GABA can pass the blood-brain barrier but studies indicate that prolonged use helps you fall asleep faster and easier 30 minutes after taking it. It's ability to reduce anxiety and calm you are especially helpful if stress or anxiety are what keeps you awake at night. The studies showed that 100-300 mg with prolonged use of 1-4 weeks showed the most improvement.
GABA exits naturally in some foods. Foods containing various amounts of GABA include tea, tomato, soybean germinated rice and some fermented foods.
---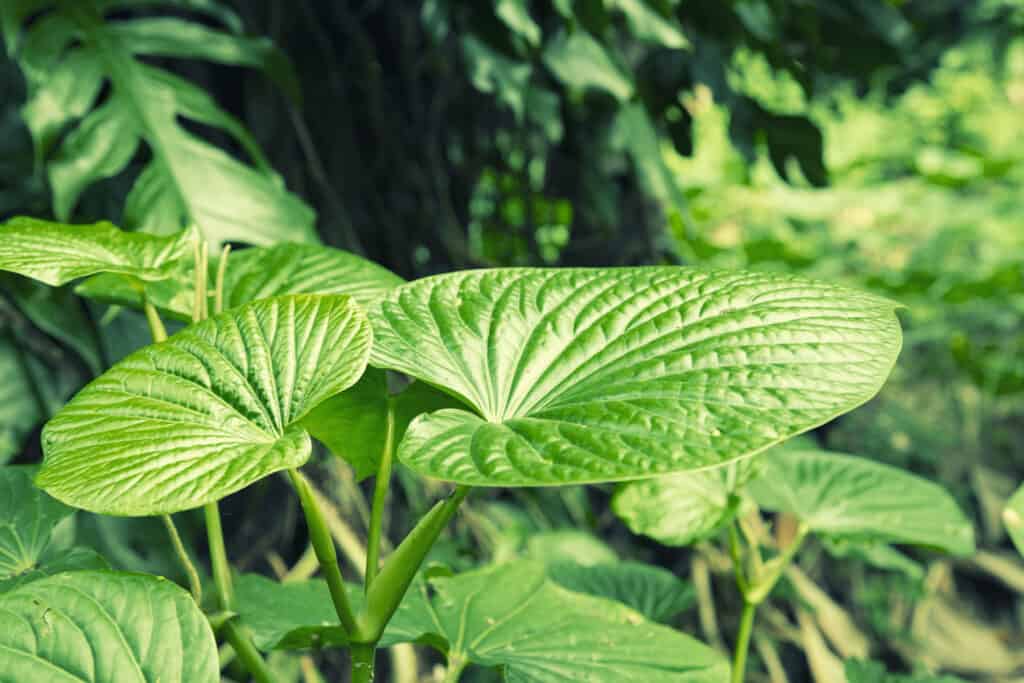 Kava
This member of the pepper family, native to western Pacific islands, has been used as medicine and for rituals for thousands of years. Supplements claim that it can help anxiety, insomnia, and other conditions but there has been little research to give evidence except for anxiety. It may help with insomnia by reducing anxiety.
Although studies show it may help to reduce anxiety to some effect, Kava supplements have been associated to risk of severe liver injuries that can sometimes be fatal. Exactly why is yet unknown. Side effects can be headache, dizziness and nausea among other effects. Other specific risks if pregnant or breastfeeding may be present as well.
You should consult your doctor if you are considering this supplement.
---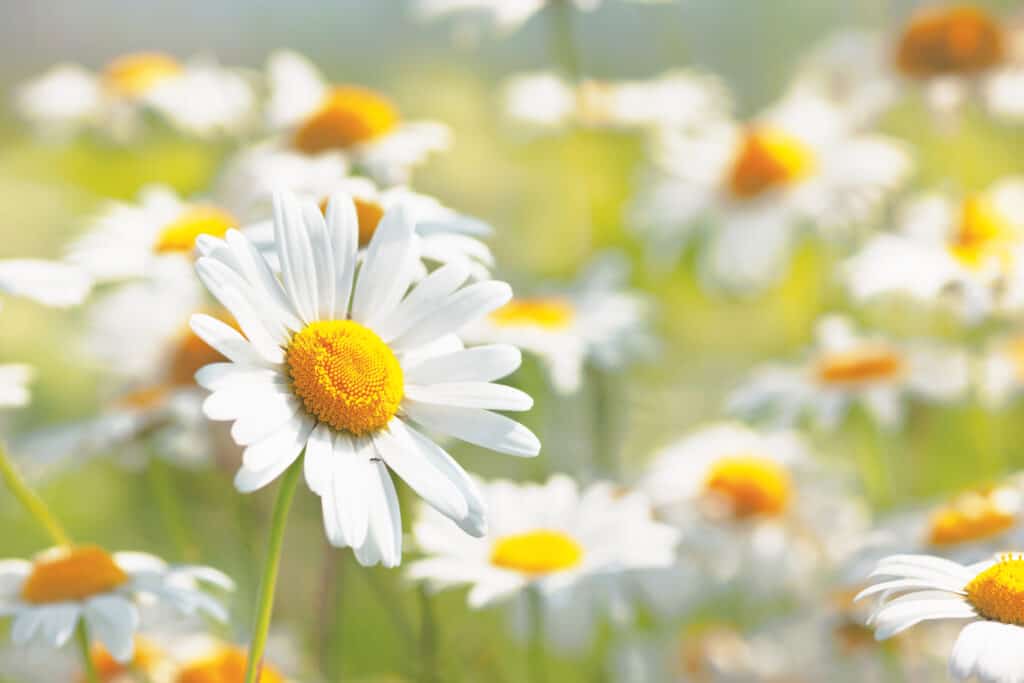 Chamomile
This old world member of the daisy family has been in use for thousands of years. Having many medicinal values, it has been used to treat a wide variety of human health disorders. It has a mild sedative effect that can be used to calm nerves, reduce anxiety, nightmares, insomnia, and other sleep problems.
The dried flowers of chamomile are usually prepared as tea or extracted into essential oils for aromatherapy and cosmetics. Tea being the most widely used form. Flavenoids and terpenoids contained in the flowers affect certain receptors in the brain which create a hypnotic-like effect and helps induce sleep. In one documented instance 10 cardiac patients quickly fell asleep for 90 minutes after drinking chamomile tea.
A small number of people may develop allergic reactions to chamomile. Most likely are people affected by ragweed, chrysanthemums or related plants. It is noted that some allergic reports may be due to contamination by dog chamomile which is similar in appearance. Interaction with other drugs needs further research as it has not been well documented. Generally listed as safe by the FDA, there have been no known toxic effects from using it.
---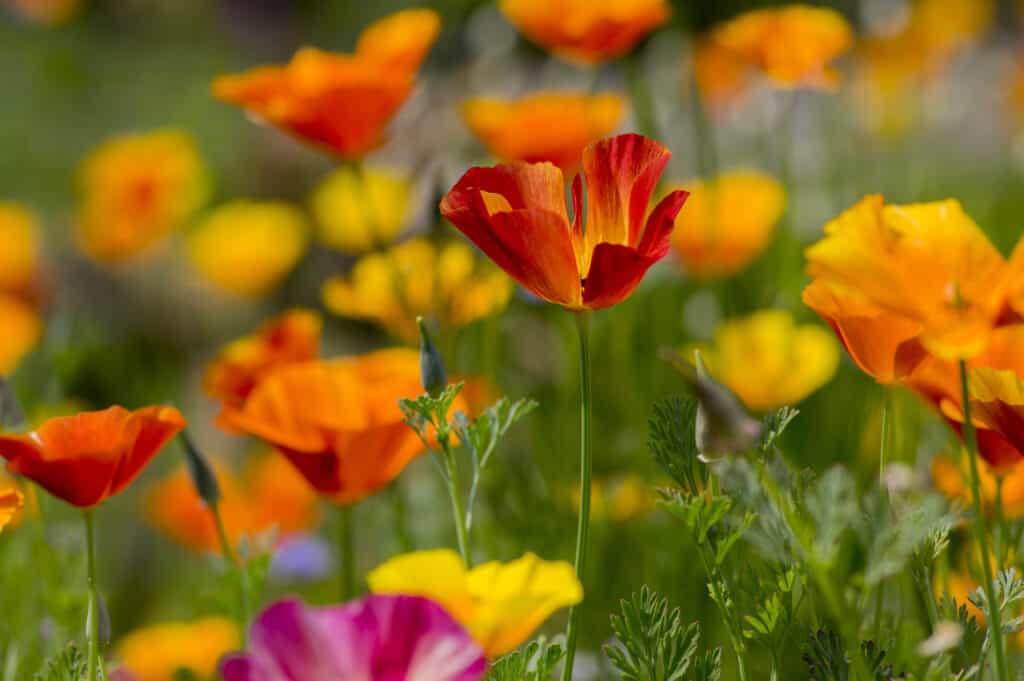 California poppy
Native to western United States and northern Mexico, the California poppy although related to the opium poppy has a different class of alkaloids. Several of the alkaloids are found only in this plant. While it does have a sedative effect, it does not contain opium. It was traditionally used by Native Americans to treat pain and help sleep and is sold in numerous countries today because of its medicinal uses to reduce pain, anxiety and induce sleep.
It is not clear yet how it works but studies suggest that some alkaloids in the dried plant may become transformed in your body to become more potent then bind to certain receptors. One in particular (S)-reticuline may be transformed into morphine in the body through a series of these biotransformations and act on your opiate receptors to act as a mild sedative.
Due to low levels of the alkaloids in the plants, you would need to take use a higher dosage (above 1g) or combine it with other sleep inducing supplemental ingredients for best results. If you take sedative medications you should not use a sedative supplement such as California poppy at the same time. There is not enough information to know if it is safe while pregnant or breast feeding at this time.
---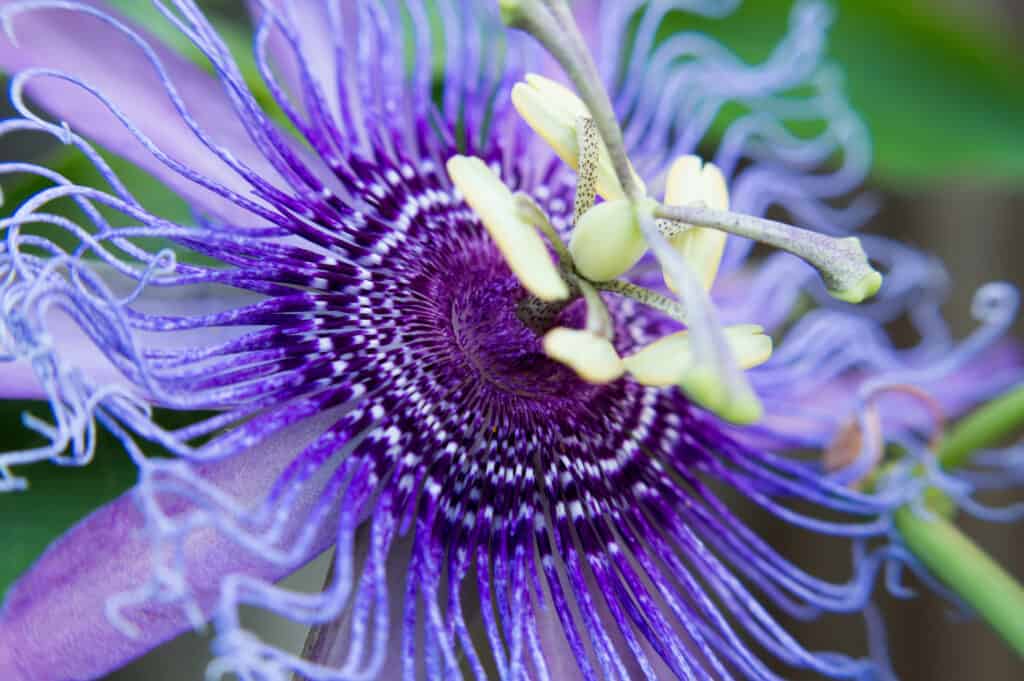 Passionflower
The passion flower includes around 550 species of flowering plants. The climbing vine commonly in herbal sleep supplements, Passiflora incarnata (purple passionflower), comes from tropical regions of the Americas. It has a long history of traditional use as a sedative and treatment for insomnia by native Americans and folk medicine.
Some studies using passionflower extracts have shown the supplement to have a hypnotic effect that induces sleep, reducing the amount of time it takes to fall asleep and increasing the total time asleep. This could benefit you if your insomnia problem is trouble falling asleep.
While there are numerous components found in the passionflower, the exact one that helps with sleep has yet to be identified. It is probable that the ingredients of the passionflower extract bind to the GABA receptors which help to turn down activity and let you fall asleep. At this time more rigorous studies are needed.
You should not use passionflower if you are pregnant. It may induce contractions. Not enough is known to be sure if it is safe during breastfeeding.
---
Lavender
Lavender has been used extensively for the last 2500 years. Commercially grown around the world today, it is a mediterranean plant indigenous to the area around France, Spain, and Italy. The essential oil extracted by steam distillation from the flowers has a diverse range of uses. It's found in foods, fragrances, cosmetics and topical treatments. It's also sold as an aid for conditions such as anxiety, depression, digestive issues and insomnia.
One study of its sedative and hypnotic effects comparing the use of lavender and sleep hygiene to improve sleep showed better sleep quality with the group using lavender. The group also had considerable improvements in feeling refreshed after waking. A clinical trial from the University of Southampton of 5 men and 5 women showed improvement of their insomnia symptoms with no carry over effect. At Wesleyan university they studied 31 men and women who after inhaling lavender experienced an increase in slow-wave sleep (SWS) shown by standard brain scans.
Lavender works best to help sleep when inhaled. A lavender lotion massaged into the skin before bedtime or essential oil dispersed into the air encourage relaxation and improve sleep according to hospital studies of patients where these methods have been used.
---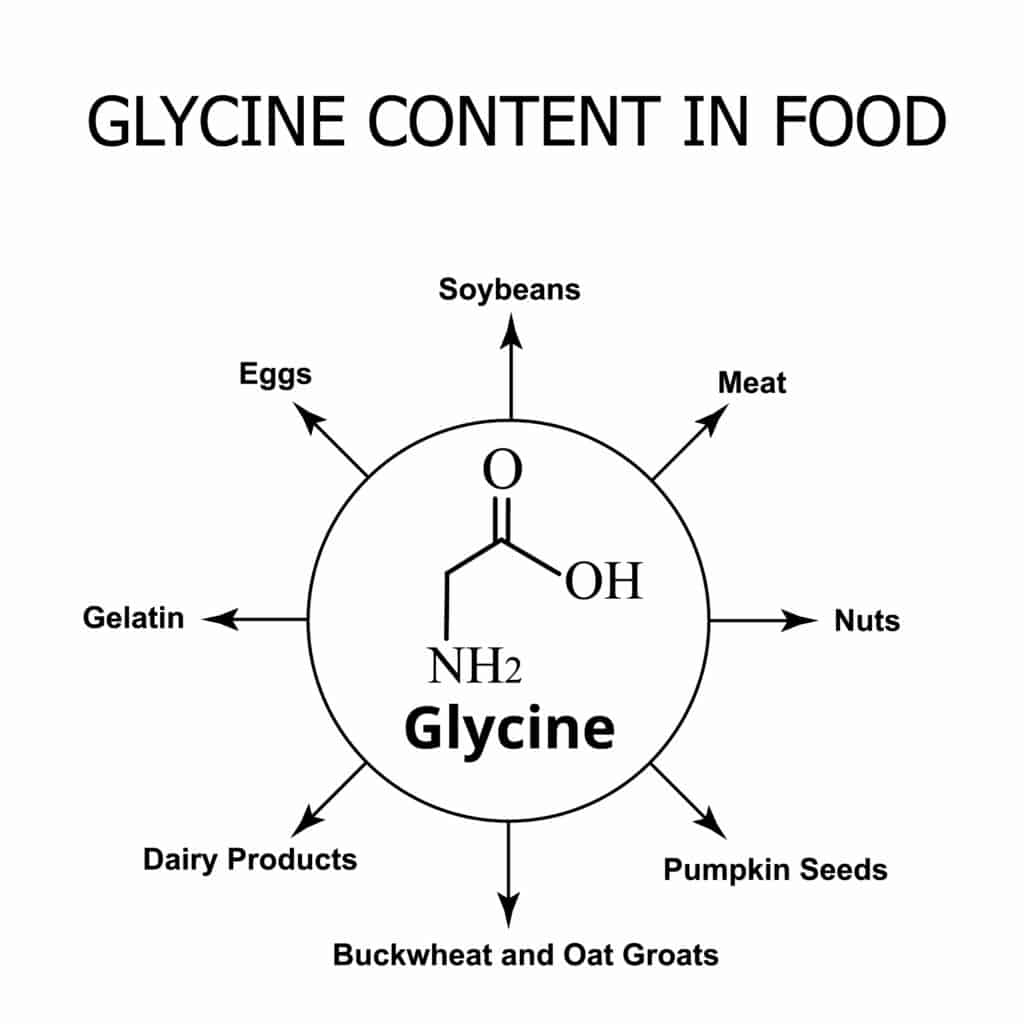 Glycine
Glycine is a nonessential amino acid that works with several functions in your central nervous system. Studies show it shortens the time it takes to enter into REM sleep. It also lowers your body temperature, which is a signal to your body it's time to sleep. It does this by dilating your blood vessels allowing to cool like a radiator. In addition, glycine triggers a calming to the movements of your arms and legs (muscle atonia) helping you to settle down so you can rest.
While ample amounts of glycine are produced by your body or taken in from your daily diet, a low dose of glycine before bedtime shows it improves the quality of your sleep and helps you fall into slow wave sleep faster. It also helps you feel less sleepy and fatigued the next day.
Side effects are not common but could include nausea, vomiting, stomach upset or soft stools. There is not enough data to know if it is safe to take while pregnant. If you take any other medications or supplements you should check with your doctor before using glycine.
Glycine has a sweet taste and could easily be added to coffee, tea and other foods where you would add a sweetener. Taking 3-5 grams by mouth before bedtime has shown effective in sleep studies.
---
Tryptophan
L-tryptophan is an essential amino acid that must be consumed from your diet. It's a necessary component for your brain to manufacture serotonin. If you have mild insomnia or take a long time to fall asleep tryptophan may help.
One gram of this natural hypnotic can decrease the time it takes for you to fall asleep. It works by increasing the amount of serotonin your body makes, which helps regulate the sleep/wake cycle.
Some common food sources with higher amounts of tryptophan include turkey, chicken, tuna, and milk. Although you can get tryptophan in your diet, such as a glass of milk, it competes with other amino acids to be absorbed and moved to the brain. So it may have less effect in this way. When you take a supplemental dose of tryptophan before bedtime it changes the rate of serotonin made in your brain helping you to fall asleep.
Side effects seen mainly with higher doses between 70-200mg include tremor, nausea, and dizziness and may cause sexual problems in some people. You should consult with your doctor if you are taking other medications, especially anti depressants or MAO inhibitors.
There is not sufficient evidence to know if it is safe if you are pregnant or breast feeding. Better to stay safe and avoid it.
L-tryptophan was linked to a EMS (eosinophilia-myalgia syndrome) in 1989 when many people who took the supplement became sick. The FDA recalled it at that time. EMS includes severe sudden debilitating muscle pain and nerve damage. Evidence shown that the cause came from contamination of the product and not the tryptophan itself.
---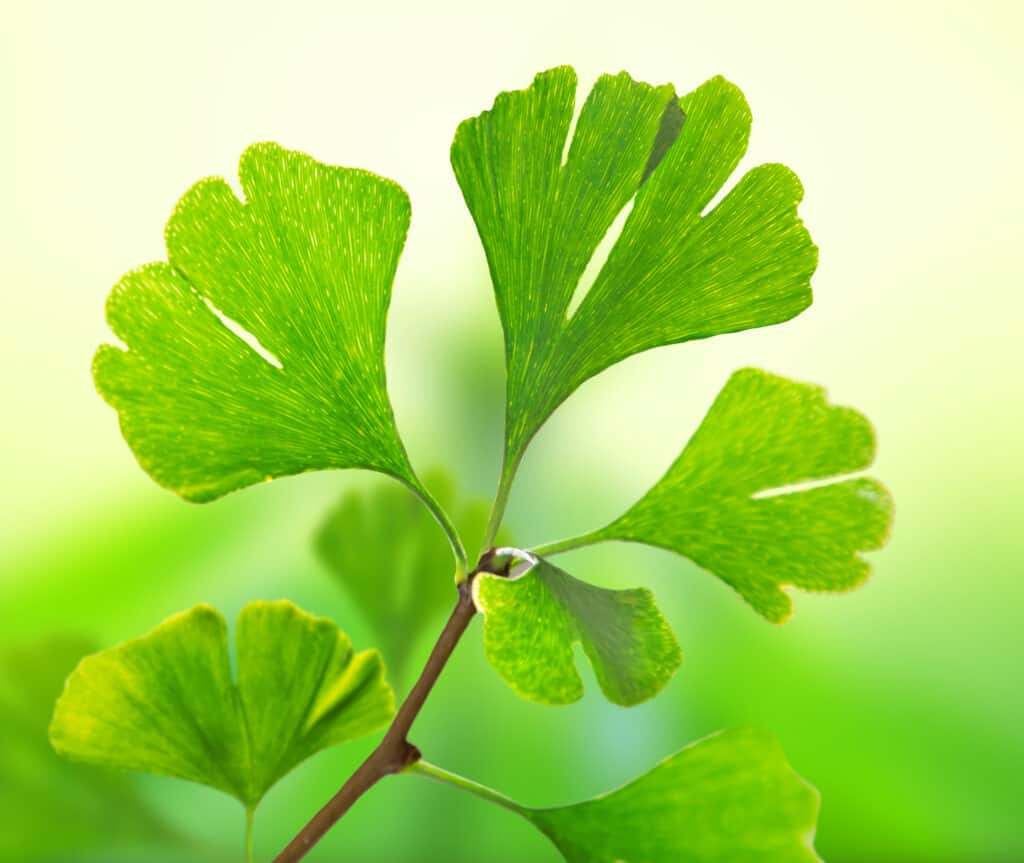 Ginkgo biloba
Long used in Chinese medicine and one of the oldest living tree species, Ginkgo has been promoted to help with varied conditions ranging from anxiety, allergies, dementia, eye problems, plaque buildup in your arteries, to tinnitus and more. Evidence from many studies is inconclusive and conflicting at times. Some evidence suggests that it may help reduce anxiety which can be a cause for insomnia and thereby help you fall asleep more easily.
Ginkgo shows to be safe for most people when taken by mouth with side effects including headache, upset stomach, palpitations and constipation, dizziness, and allergic skin reactions. It may have interaction with some medications including blood thinners, so consult your doctor if taking these or any other medicines. It may not be safe to take when pregnant because it could result in early labor or excess bleeding during delivery. Not much is known about safety during breastfeeding.
Do not use ginkgo seeds fresh, roasted or the leaves if not processed as they contain a dangerous toxic substance.
---
L-theanine
This unique non-protein amino acid present in green tea is reported to reduce stress, improve mental focus and sleep quality. L-theanine is also found in some varieties of mushrooms, but green tea is the dietary source most widely consumed.
Where most drugs or herbal medicines induce sleep by sedation, often associated with addiction or other side effects, L-theanine promotes quality sleep by an anxiolytic effect of brain waves instead. Anxiolysis is a state where you are very calm and relaxed. This is a requirement to initiate high quality sleep.
In short, it reduces anxiety which is often a cause of your insomnia. It also doesn't make you feel drowsy the next day, which can be common with sedatives.
A study selected thirty people who were randomly given either a synthetic L-theanine product of 200 mg a day or a placebo for four weeks. After a two week wash out period they reversed and received the opposite for another 4 weeks. The results showed lower stress, fewer problems falling asleep and less nighttime awakenings when taking the L-theanine.
Studies suggest L-theanine supplements are a safe natural sleep aid. No side effects have been found from theanine supplements but could affect how stimulants, sedatives, blood pressure medicines, and some cancer treatments medicines work. You should consult your doctor when using these if you plan to take L-theanine supplements. For more info on L-theanine.
---
To learn more about the supplements on this page you may click on the ad below.  Any purchase made through this link will earn a small commission at no extra cost to you.  I have not been paid to write today's article. All research is independent and opinions are my own.
---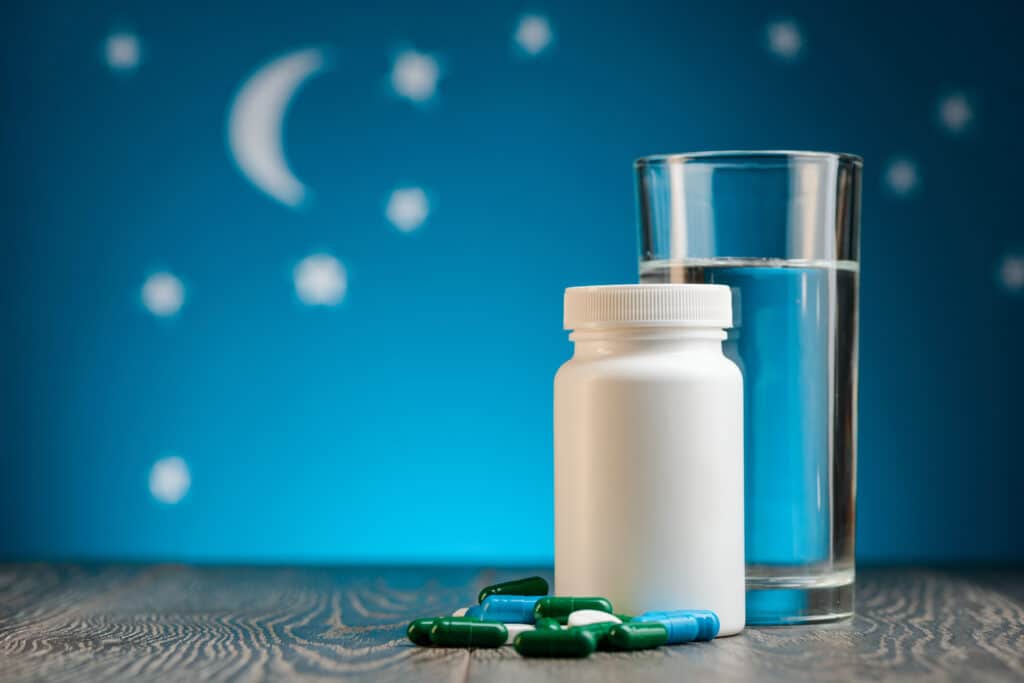 Conclusion
Natural sleep aids and sleep supplements can improve your sleep without feeling groggy or having the daytime sleepiness the next day that comes with many sleep medications. Some have been used for hundreds or even thousands of years with success. The right ones can help you fall asleep faster, sleep longer, and deeper with fewer nighttime awakenings. Which one is right for you?
Thank you for reading todays post. I hope you have enjoyed the educational information it contained. If you have questions or comments please leave them in the comment section below. Sleep well.
---
Disclaimer: The content on this page should not take the place of medical advice. We encourage you to talk to your doctor or other healthcare provider if you have questions about the use of dietary supplements and what may be in the best interest of your health. Any inclusion of a supplement in this content is not a recommendation for use and is for informational purposes only.
References
2019 CRN Consumer Survey on Dietary Supplements https://www.crnusa.org/resources/2019-crn-consumer-survey-dietary-supplements-consumer-intelligence-enhance-business
national institutes of health office of dietary supplements – what you need to know dietary- supplements https://ods.od.nih.gov/factsheets/WYNTK-Consumer/
national institutes of health office of dietary supplements – botanical dietary supplements – background information https://ods.od.nih.gov/factsheets/BotanicalBackground-Consumer/
Herbal remedies and their possible effect on the GABAergic system and sleep https://www.ncbi.nlm.nih.gov/pmc/articles/PMC7914492/
Melatonin: what you need to know https://www.nccih.nih.gov/health/melatonin-what-you-need-to-know
melatonin for sleep: does it work?
https://www.hopkinsmedicine.org/health/wellness-and-prevention/melatonin-for-sleep-does-it-work
Valerian fact sheet for health professionals
https://ods.od.nih.gov/factsheets/Valerian-HealthProfessional/

The effect of magnesium supplementation on primary insomnia in elderly: A double-blind placebo-controlled clinical trial
https://pubmed.ncbi.nlm.nih.gov/23853635/

Magnesium Fact Sheet for Consumers https://ods.od.nih.gov/factsheets/Magnesium-Consumer/
Effects of Oral Gamm-Aminobutyric Acid (GABA) Administration on Stress and Sleep in Humans: A Systematic Review https://www.ncbi.nlm.nih.gov/pmc/articles/PMC7527439/

National Center for Complementary and Intergrative Health
https://www.nccih.nih.gov/health/kava

Effects of kava-kava extract on sleep-wake cycle in sleep-disturbed rats https://pubmed.ncbi.nlm.nih.gov/15700178/
Chamomile: A herbal medicine of the past with bright future
https://www.ncbi.nlm.nih.gov/pmc/articles/PMC2995283/

Modulatory Effects of Eschsolzia californica Alkaloids in Recombinant GABA Receptors
https://www.ncbi.nlm.nih.gov/pmc/articles/PMC4609799/
Effect of a medicinal plant (Passiflora incarnata) on sleep
https://www.ncbi.nlm.nih.gov/pmc/articles/PMC5699852/
A double-blind, placebo-controlled investigation of the effects of Passiflora incarnata (passionflower) herbal tea on subjective sleep quality https://pubmed.ncbi.nlm.nih.gov/21294203/
Effects of Passiflora incarnata Linnaeus on polysomnigraphic sleep parameters in subjects with insomnia disorder: a double-blind randomized placebo-controlled study https://pubmed.ncbi.nlm.nih.gov/31714321/
[Effects of aromatherapy on Sleep Quality: A systematic Review and Meta-Analysis]
https://pubmed.ncbi.nlm.nih.gov/31932562/
Lavender and the nervous system
https://www.ncbi.nlm.nih.gov/pmc/articles/PMC3612440/
A single-blinded, randomized pilot study evaluating the aroma of Lavandula augustifolia as a treatment for mild insomnia
https://pubmed.ncbi.nlm.nih.gov/16131287/
Effect of Inhaled Lavender and Sleep Hygiene on Self-Reported Sleep Issues: A Randomized Controlled Trial
https://www.ncbi.nlm.nih.gov/pmc/articles/PMC4505755/

An olfactory stimulus modifies nighttime sleep in young men and women
https://pubmed.ncbi.nlm.nih.gov/16298774/

The Sleep-Promoting and Hypothermic Effects of Glycine are Mediated by NMDA Receptors in the Suprachiasmatic Nucleus https://www.ncbi.nlm.nih.gov/pmc/articles/PMC4397399/
4 Sleep Benefits of Glycine
https://www.psychologytoday.com/us/blog/sleep-newzzz/201902/4-sleep-benefits-glycine#:~:text=Glycine

Is tryptophan a natural hypnotic? https://www.ncbi.nlm.nih.gov/pmc/articles/PMC161739/
L-Tryptophan: Basic Metabolic Functions, Behavioral Research and Therapeutic Indications https://www.ncbi.nlm.nih.gov/pmc/articles/PMC2908021/
Effects and side effects associated with the non-nutritional use of tryptophan by humans
https://pubmed.ncbi.nlm.nih.gov/23077193/

National center for complementary and integrative health
https://www.nccih.nih.gov/health/ginkgo
L-theanine, unique amino acid of tea, and its metabolism, health effects, and safety https://pubmed.ncbi.nlm.nih.gov/26192072/
In Search of a Safe Natural Sleep Aid
https://pubmed.ncbi.nlm.nih.gov/25759004/
Effects of L-Theanine Administration on Stress-Related Symptoms and Cognitive Functions in Healthy Adults: A Randomized Controlled Trial https://www.ncbi.nlm.nih.gov/pmc/articles/PMC6836118/

L-Theanine in the adjunctive treatment of generalized anxiety disorder: A double-blind, randomised, placebo-controlled trial https://pubmed.ncbi.nlm.nih.gov/30580081/
What you need to know about L-theanine
https://www.psychologytoday.com/us/blog/sleep-newzzz/201708/what-you-need-know-about-l-theanine