Widget not in any sidebars

---
If you can't sleep, you are not alone. In America 48% of people experience insomnia at least occasionally and 22% most nights or every night. If you are older than 65, you are one and a half times more likely to have insomnia than younger people. Also, women are more likely to report having insomnia than men. So if you are asking yourself what is a cure for insomnia you need to answer a few questions first.
What is insomnia
Insomnia is characterized by difficulty falling or staying asleep and can leave you not feeling refreshed when waking. It can be the result of mental or emotional causes such as stress, anxiety or depression but can also be due to physical conditions such as medications, sleep disorders, or pain. Your sleeping environment and sleep or health habits may contribute to the inability to get good sleep as well. It can last a short time such as a single night or a few days (acute) or last for months (chronic). It can also be intermittent and come and go in spells. Other sleep problems may contribute to your insomnia as well.
What is causing my insomnia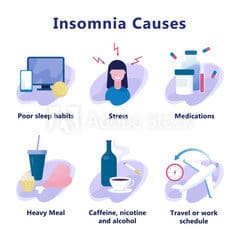 If you have certain medical conditions your medications can affect your sleep. Medications that can affect sleep may include:
Cold and allergy – some antihistamines and decongestants
High blood pressure medications – antihypertensives
Beta blockers – heart disease
Hormones for thyroid disease or birth control
Pain medications or asthma medications that contain caffeine
Your insomnia could be only part of the problem. You could have other underlying sleep disorders. These may make you feel sleepy during the day and fall asleep at inappropriate times such as at work or driving as well as the inability to get to sleep easily or stay asleep. You should talk with your doctor if you suspect some of these common sleep disorders:
Sleep apnea – a disorder where a person experiences abnormal breathing patterns while sleeping. The two main types are obstructive sleep apnea in which the upper airway is partially or completely blocked and central sleep apnea which is the lack of respiratory movements caused by interruption of respiratory drive.
Restless leg syndrome – an uncomfortable feeling in your legs while trying to go to sleep and you feel the need to move your legs while trying to sleep.
While stress is not the cause for all insomnia it can be a factor in people who are under considerable stress by creating hyperarousal upsetting the balance between sleep and wakefulness. In these cases if you get rid of the stress you should get rid of the insomnia. You may have a stressful job or a job loss or loss of loved one. You should ask yourself if your sleep problem comes and goes with the appearance and removal of the stress.
Do you find you are infuriated often or have trouble winding down at the end of the day? Do you feel depressed and down? Then a mood disorder such as depression may be the cause of your sleep issue. Your sleep hygiene or sleep habits may also contribute to the inability to sleep well.
What is healthy sleep hygiene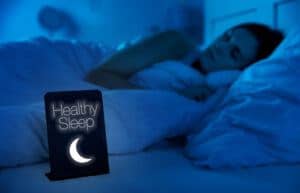 Sleep hygiene is the habits and routines you follow every day. Your habits may improve your ability to get a good nights sleep or they may hinder it.
Start off by keeping a regular sleep schedule. For some people with busy or irregular work routines this may be a challenge but your body and mind get used to a regular bed time and wake time. This can be illustrated to a lot of us in the U.S. when the clocks change and we are not ready to wake or sleep by the clock and are forced to change our sleep schedule. Try to go to bed and wake up at the same time every day.
The bedroom is for sleep and sex. Remove any electronic devices such as cell phones, televisions or computers. The blue light given off by these devices conditions our brains to be awake. Preparing yourself for sleep should be a winding down process and introducing these activities to the bedroom can have the opposite effect. Be sure your bed is comfortable, the room is dark and quiet and the temperature is comfortable.
Don't consume large meals, caffeine or alcohol before bedtime. This can be even more important if you have acid reflux issues that become more active when you lie down. While healthy people may fall asleep faster and have deeper sleep after using alcohol it reduces the ability to dream or REM sleep. Without this restorative process you may have trouble concentrating or feel drowsy through out the day.
Try to be physically active and get exercise each day. It can help improve the quality of your sleep and help you to fall asleep more quickly. Just not too late in the day. Exercise should be at least 1 to 2 hours before bed to allow time for your mind to wind down and your body a cool down period because during exercise the body heats up and endorphins are released into your body which keep some people awake.
In addition, create a before bed routine of winding down. Begin a half hour to an hour before bed. Turn off bright lights and avoid looking at screens such as cell phones and other devices. If you have worries write down a to do list for the next day and let your mind relax. Do only relaxing activities. For example, you wouldn't want to watch a suspenseful movie right before bed if you are trying to wind down.
What to do if you can't sleep
So you have developed a good set of sleep habits and winding down at night. You've made your bedroom environment comfortable, dark and quiet. If, you are doing everything you can with your sleep hygiene and not getting the insomnia relief you need there are other ways to go to sleep that you can try.
Are you a person that likes total quiet or do you need something to drown out the other nighttime sounds such as a fan or white noise generator. Is the air too dry? Do you need a humidifier to help you breathe better at night? These may seem subtle but they do help some people sleep better.
While the best cure for insomnia is still lifestyle changes there are a wide range of available over the counter sleep aids that work. Although, most can help overcome a sleepless night they are more of a temporary fix. This is because many contain antihistamines. Tolerance can build quickly to their sedative effect so that the longer you take them the less effective they can become. Common sleep aids containing diphenhydramine or doxylamine succinate may have side effects such as daytime drowsiness, dry mouth, blurred vision, constipation and urinary retention. Also , read the label warnings for certain health conditions for people who should not use these drugs.
Melatonin, a hormone that helps control your natural sleep cycle can be helpful in reducing the time it takes to fall asleep. Although, the effect may be mild. Side effects may include headache or daytime sleepiness.
Valerian, a natural dietary supplement, is also sometimes taken as a sleep aid and does not appear to have any side effects.
When should I talk to my Doctor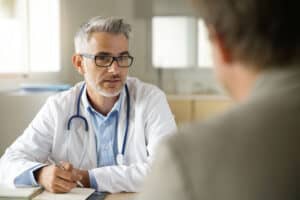 Transient insomnias of a night or two are very common but if it affects the way you feel during the day for longer periods of time you should consider speaking to your doctor. Most doctors will recommend sleep aids for short term insomnia which can be very effective and safe when used properly. If, the problem is ongoing you may be referred to a sleep professional. They may uncover other underlying sleep problems you were not aware of.
Getting the sleep you need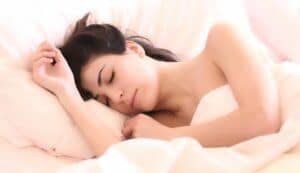 The huge effect insomnia can have on your ability to work, on your family life and to be able to socialize with others are a consequence you don't have to live with. It is important seek help. If, your doctor cannot help then reach out to a sleep expert. With the proper diagnosis and treatment there can be a cure for insomnia.
---
This article is for informational and educational purposes only and does not constitute medical advice. You should seek the advice of a doctor if you need medical treatment. Read full disclosure here.