Widget not in any sidebars

---
Some nights I can fall right to sleep, but then I wake up after only a few hours with my mind suddenly working through problems of the day. It may take an hour or longer to get back to sleep. Other times I can't get to sleep to start with no matter how tired I am, unable to get my mind to wind down. It may be that I have a late day working and don't have a lot of time to go through a routine to get ready for bed. I just have to come home, eat and go to bed for an early start the next day. I am not alone.
More than a third of Americans report getting less than the recommended amount of sleep. Associated with chronic conditions such as type 2 diabetes, heart disease, obesity, and depression, getting too little sleep is a national health problem. Furthermore, sleep disorders such as sleep apnea for example, can raise the risk of health problems. For some people like me, over the counter sleep aids can be a short term solution. But how can I know what is the best sleep aid for insomnia? That may depend on the cause of insomnia or how severe it may be. It may need to be a conversation with my doctor to determine if it should be treated with more than an over the counter sleep aid.
Talking to your doctor about medications for Insomnia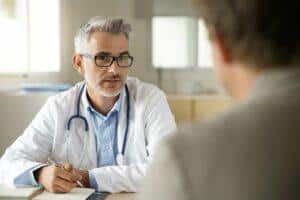 The risks and benefits of different sleeping pills can vary, especially for people with certain medical conditions including liver or kidney disease. You should always talk to your doctor about insomnia treatment options before trying a new sleep medicine. To find the right prescription medication your doctor should ask questions about your sleep patterns and may order tests to rule out any hidden causes for your sleep problem. Then, after discussing options for how often and when to take a prescribed medication, the doctor may prescribe a sleeping pill for a defined time period to determine the benefits and side effects for you. This may be repeated with a new medication if the first one does not work for you.
Over the counter sleep aids – Knowing your options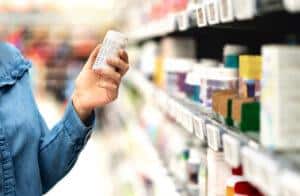 Most over the counter sleep aids work through the sedative effect of antihistamines. Tolerance can build quickly to these so the longer you take them the less effective they can become. Typically, you want to use these up to a couple weeks. If your insomnia persists you should consult your doctor. Also, if you have certain medical conditions it is not recommended you take Diphenhydramine or doxylamine. Among these conditions are closed-angle glaucoma, asthma, COPD, sleep apnea, severe liver disease, digestive system obstruction or urinary retention. Listed below are key ingredients to look for when choosing an over the counter sleep aid and examples of some brand names that contain them.
Diphenhydramine – an allergy medicine that as a side effect can also induce sleep. Products that use this antihistamine include Benadryl, Aleve PM, and Zzzquil among others. These should be used only when you plan to sleep for eight hours or more, as they can produce daytime drowsiness, decreased mental alertness and blurred vision. Avoid operating motor vehicles or heavy equipment.
Doxylamine succinate – also an antihistamine has similar side effects and is the active ingredient in Unisom Sleep Tabs.
Melatonin – this is a hormone naturally produced by your body that controls the sleep -wake cycle, or internal clock. Sold as a supplement it is best used for temporary problems such as changing work schedules. It will promote drowsiness to help you fall asleep faster and should be taken 30 to 60 minutes before to plan on going to sleep.
Valerian Root – also a natural sleep aid ingredient. Some research suggests that Valerian root can help relax the body, reduce anxiety, and regulate your sleep cycle. To improve your the quality of sleep and help fall asleep in less time it is suggested to take 400 to 900 milligrams two hours before bedtime. The results are milder than other over the counter sleep aids yet are free of the side effects felt when using them.
Can I become dependent on sleeping aids
There are numerous classes of sleeping pills that can be prescribed by your doctor.
Benzodiazepines – Anti-anxiety medications, these slow activity in the brain to induce sleep. Examples of these include Flurazepam (Dalmane), Triazolam (Halcion), and Temazepam (Restoril). Side effects can include a reduced period of deep sleep and a gradual building of tolerance that may require people to increase dosage over time. Usually not recommended for long term sleep problems, these are potentially addictive and can cause problems with memory and attention.
Non-Benzodiazepine Hypnotics –Common medications include Zolpidem (Ambien), Eszopiclone (Lunesta), and Zaleplon (Sonata). Working in a similar way as the benzodiazepines and more rapid in onset, these slow activity in the brain to induce sleep, but target fewer connections. For this reason they are thought to be relatively safer than benzodiazepines and have less addictive potential. Although, Tending to have fewer side effects and limited impact on deep sleep, these drugs are known to contribute to memory loss and next-day fatigue.
Antidepressants – These drugs work as sleep aids because they alter brain chemicals such as serotonin and norepinephrine, which can have a sedating effect. The most commonly prescribed antidepressant for sleep is Trazadone (Desyrel). Other medications include Doxepine and Amitriptyline (Elavil).
Orexin Receptor Antagonists – This new class works by inhibiting the activity of the chemical orexin in the brain which regulates arousal, wakefulness, and appetite, so blocking it may help promote sleep. As this target a more local area of the brain, it may have fewer side effects than other drugs. Currently, Suvorexant is the only FDA-approved orexin receptor antagonist available.
While, a particular sleeping pill may not create a physical dependency, you may still develop a psychological dependency. Since you were used to taking it to go to sleep you may become anxious and in turn be unable to sleep. Also, never end a prescription sleep medication suddenly. You should consult your doctor beforehand as some must be ended gradually to prevent more sleep problems.
The risks and benefits of sleep aids
Not all sleeping aids work alike. When choosing an appropriate one you must consider all the risks and benefits, including how it affects any health conditions you already have. Whether an over the counter sleep aid or a prescription sleep aid is used will depend on the severity, cause, and duration of your insomnia combined with these risks and the way each medication works. If your sleep problem is longer than two weeks or you are uncertain what will work safely because of other health problems you may have, you should consult your doctor. Always know what the side effects can be and follow directions.
Sleep well
In the end I did consult with my doctor for my sleep problem, And though a prescription was given to me I try to use it wisely and sometimes I may opt for an over the counter sleep aid if my situation changes for the time. What is important is finding the right sleep aid for insomnia that fits your sleep problem. But don't wait. You don't have live with insomnia. Get what is right for you and sleep well.
---
This article is for informational and educational purposes only and does not constitute medical advice. You should seek the advice of a doctor if you need medical treatment. Read full disclosure here.

Restful Sleep – $39.95
from: BrainMD Health