Does a weighted blanket really help you sleep? Does it help relieve anxiety? How about insomnia, restless legs, pain or fibromyalgia? These are some problems weighted blankets are claimed to help.
While, they have been increasing in popularity lately to help you sleep, especially if anxiety is keeping you awake, when you read the reviews, people either hate them or love them. Does it work and is there a weighted blanket that will help you?
What is a weighted blanket and where did the idea come from?
The idea for the first weighted blanket came from Keith Zivalich in 1997 when his daughter set a beanie baby on his shoulder and he experienced a hugging sensation that he felt had a calming effect. He imagined what it might feel like to lay under a blanket filled with beanie babies.
The first blanket was sewn by his wife and consisted of quilted squares filled with poly pellets. The pellets are able to move around to mold to your body and give you that hugging feeling.
The squeeze and deep pressure treatment created by a weighted blanket was recognized as a way to treat autism and grew in popularity among families with autistic children.

Temple Gradin, autistic herself, noticed how deep pressure sensations calmed her and she came up with an experiment using a cow press gently squeezing her body. Enter the weighted blanket which gently applies that deep pressure.
Today, there are number of companies making weighted blankets from inside America and China. Duvet styles are still made with basically the same design and incorporate glass beads, poly or other materials to give them weight. Other styles include using only a dense woven yarn to create weight.
In the last few years they have grown in popularity but when you read the reviews people show a clear divide. They either hate them or they love them. So what are weighted blanket pros and cons?
How does a weighted blanket help you sleep?
As the growth and research into their use continues, many people have turned to using a weighted blanket for insomnia and anxiety. There are also claims of relief for restless legs, pain and fibromyalgia. The main way it works is through deep pressure stimulation.
What is deep pressure stimulation?
Deep pressure simulation is the feeling you get when you receive a hug, squeeze or other firm but gentle pressure applied to your body that results in the relaxation of your nervous system.
It can be achieved by using your hand or massage tools or a garment, wrap or blanket that provides contact with gentle consistent pressure.
Your brain reacts to the touch of this deep pressure stimulation felt by your body by increasing levels of serotonin and melatonin creating an overall sense of calm. At same time it reduces levels of cortisol, a stress hormone.
The benefits of using a weighted blanket or other deep pressure application have been used to give relief or help treat a variety of conditions in following ways.
Insomnia
The snug feel from using a weighted blanket can improve your ability to fall asleep and stay asleep. This is because using the deep pressure stimulation promotes increased levels of melatonin and serotonin.
Serotonin plays a permissive role in sleep, helping to modulate the sleep-wake cycle along with melatonin which works with your circadian rhythm and also plays a major role in regulating your body temperature which is lowered during sleep.
Anxiety and depression
Anxiety can be both a cause and a result of insomnia. Insomnia is also estimated to occur in about 75% of adults who experience depression.
Weighted blankets have shown in studies to be an effective way to manage anxiety. Serotonin increased by deep pressure plays a role in depression and is often one of the most effective treatments used.
Restless legs
People who suffer from restless legs may get relief from the soothing calming effect of even pressure created by using a weighted blanket. First by lowering stress (often a trigger for RLS) by reducing the stress hormone cortisol, then by drawing more of your attention to the "hug" the blanket creates.
Autism
Autism spectrum disorder (ASD) is a condition where a person struggles with sensory issues. With ASD you can experience difficulty in processing sensory input from the five senses we know and also internal emotions. You may often experience anxiety and sleep problems as a result.
Research into the use of weighted blankets for autism is mixed and limited. Although, participants of studies showed in many cases no significant improvement in sleep quality, they often preferred the weighted blankets over other options.
Pain
Chronic pain is often a condition suffered by many people that makes it hard to sleep. In one particular study of 94 adults using a weighted blanket in a randomized-controlled trial it showed significant reductions in perceptions of chronic pain. This makes it a helpful tool for those seeking home treatment without drugs.
Fibromyalgia
If you have fibromyalgia you feel widespread musculoskeletal pain throughout your body. Along with it comes fatigue, memory and mood issues, and sleep problems.
Using a weighted blanket can help ease your pain by relaxing you and easing tension in your body. It can then help with the sleep and problems as your brain increases serotonin and melatonin to help you fall asleep.
Is a weighted blanket comfortable and does it help?
The pros and cons of a weighted blanket show most people who use them either totally love them or totally dislike them.
Some people find it uncomfortable due to increased warmth. Other people don't tolerate the weight or feel restricted because they like to move around a lot in bed. If you find it too warm, there are cooling versions of weighted blankets to reduce excessive heat.
Also, they come in different weights. So you need to make sure you are getting the recommended weight for your body weight. If you try one and find you cannot tolerate it most are returnable which we will touch on in the next section.
On the other side of the range, there are many people who feel they are not only comfortable but, are comforting. One review of many, for example, stated that a high intensity job made them anxious and struggled with insomnia for a considerable time.
After checking with their doctor and getting more info they got a weighted blanket and claimed it improved their sleep and significantly relieved insomnia.
Who should not use a weighted blanket?
There are some people with certain medical conditions who should consult with their doctor if considering a weighted blanket. This includes if you have chronic circulatory or respiratory problems, low blood pressure, type 2 diabetes or claustrophobia.
If you snore or have sleep apnea you may not want to refrain from use as the weight could further restrict breathing.
Also, anyone who may not be able to lift the weight of the blanket such as small children or those who are elderly and fragile.
How to choose a weighted blanket
The recommended weight for a weighted blanket is 10 percent of your body weight. Weighted blankets for adults are usually sold at 10, 15, 20, or 25 pounds for adults and weighted blankets for kids start at about 5 pounds for children.

| BODY WEIGHT | BLANKET WEIGHT |
| --- | --- |
| 100-120 lbs | 10-12 lbs |
| 120-140 lbs | 12-14 lbs |
| 140-160 lbs | 14-16 lbs |
| 160-180 lbs | 16-18 lbs |
| 180-200 lbs | 18-20 lbs |
| 200-250 lbs | 20-25 lbs |
| 250-300 lbs | 25-30 lbs |
| 300-350 lbs | 30-35 lbs |
If you fall in between a size it is recommended to size up, but if for a child or someone with mobility problems you may want to go to the lighter side. It is entirely your preference. But going lighter may not have the same benefit.
Glass or plastic (poly) pellets work equally well. Glass pellets are finer and therefore smaller and create less bulk.
Make sure your weighted blanket is washable. They can be difficult to wash because of their weight. You may want to opt for a commercial washer and dryer for 10 pounds and above.
Some blankets are sold with a cover and some are not. This can make it easier if you just need to remove and wash a cover instead of the blanket itself.
How big of a weighted blanket depends on body and bed size. You want to cover your body from the neck down without having a lot left over. So if an adult size that often means a twin size blanket. It should not hang off the sides of the bed or the weight may cause it to slide off onto the floor.
For a full size bed look for a twin size blanket, using the next size down as your rule of thumb. For a king-size bed use a full or queen size and so on. For children, you will want to get a child size which comes smaller.
Perhaps you just want to curl up in your chair before bed and calm down rather than sleep under a weighted blanket. A variety of sizes and accessories for alternate applications are also available.
Other things to consider when choosing a weighted blanket can include:
Customer reviews – check customer reviews for their experience with the product
Brand reputation – is the brand well known and have good standing in the industry
Weight options – are the weights you need available
Blanket variety – are designs, styles and fabrics available to match your likes or decor
Return policy – some weighted blankets come with a trial period that allows for return or exchange. You may have some trial and error at first to find what is right for you.
Conclusion
So, a weighted blanket really does help you sleep. But they aren't for everyone. Whether you have a medical condition that it is not recommended for or you just don't like it that's ok. There are other natural ways to help you sleep.
But, for those of you who do like weighted blankets, the benefits for sleep, anxiety and pain relief can be worth it. If you would like to see a variety of weighted blankets you can view some on my review page along with more information on How to choose a weighted blanket.
What experiences have you had with weighted blankets? Let me know in the comments section below. If you liked my post please share it.
Goodnight!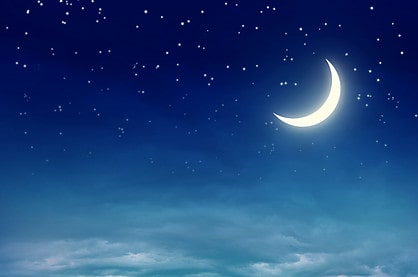 ---
The information on this page is for educational and informational purposes only and is not intended to be a substitute for professional medical advice, diagnosis, or treatment. If you have questions regarding your health you should seek the advice of your health care provider.
---
references
Nursing staff's experiences of how weighted blankets influence resident's in nursing homes expressions of health
https://pubmed.ncbi.nlm.nih.gov/34904541/
A randomized controlled study of weighted chain blankets for insomnia in psychiatric disorders
https://pubmed.ncbi.nlm.nih.gov/32536366/
Effects of deep pressure stimulation on physiological arousal
https://pubmed.ncbi.nlm.nih.gov/25871605/
The Immediate Effects of Deep Pressure on Young People with Autism and Severe Intellectual Difficulties: Demonstrating Individual Differences
https://www.ncbi.nlm.nih.gov/pmc/articles/PMC5612681/
Widespread Pressure Delivered by a Weighted Blanket Reduces Chronic Pain: A Randomized Controlled Trial
https://pubmed.ncbi.nlm.nih.gov/34425251/
Using weighted blankets in an inpatient mental health hospital to decrease anxiety
https://pubmed.ncbi.nlm.nih.gov/33317955/
Weighted Blankets and Sleep Quality in Children with Autism Spectrum Disorders: A Single-Subject Design
https://www.ncbi.nlm.nih.gov/pmc/articles/PMC7823442/