Are you constantly tossing and turning, struggling to catch a good night's sleep? Sleep deprivation can have a significant impact on your overall well-being, affecting your mood, productivity, and health. Just like many of you out there, I have faced uncounted sleepless nights. You are not alone.
In this blog post, I will explore seven science-backed solutions that can help you take back your sleepless nights and embrace a restful slumber. Say goodbye to sleep deprivation and hello to feeling refreshed and rejuvenated !
Sleep Hygiene Tips
Sleep hygiene is the foundation of quality sleep, but what is it? The habits or routines you follow every day combined with the bedroom environment you set for yourself make up the basis for sleep hygiene.
Promote a restful sleep with these tips:
Start by maintaining a consistent sleep schedule, even on weekends. This helps regulate your circadian rhythm, your body's internal clock and improves sleep quality.
Additionally, create a bedtime routine to signal your body that it's time to wind down. This can include reading a book, meditating, or taking a warm bath.
Avoid stimulating activities and electronics before bedtime to promote relaxation.
Avoid large meals close to bedtime, especially if you have acid reflux problems.
Avoid Caffeine late in the day.
Avoid alcohol before bed.
Get plenty of sunshine during the early part of the day. Your brain is hard-wired to be awake in the daylight and sleep during the dark. The strong contrast helps it recognize bedtime when night comes.
Start dimming the lights down 2 hours before bedtime
to make it easier to fall asleep.
Natural Sleep Aids
Many people choose to use natural sleep aids or dietary supplements to help them sleep at night. This is because prescriptions or over the counter sleeping pills may have side effects that they do not like.
For example, I avoid sleeping pills unless I have a day or two afterward to come back up to speed because I am lethargic and slow for at least the next day after taking them. Natural supplements do not have these after effects.
If you're looking for a natural sleep aid, consider trying melatonin supplements. Melatonin is a hormone that regulates sleep-wake cycles and can be particularly helpful for individuals with irregular sleep patterns.
Other top proven natural sleep supplements include Valerian root and chamomile tea, which are also known for their calming properties and may promote better sleep.
The Best Mattress for Sleep Deprivation
Investing in the right mattress is crucial for quality sleep.
I slept for many years on old handed-down and worn out mattresses. I didn't realize the problems it made for my back and how huge the right bedding would impact my chance for a better night's sleep.
Whether you are a side sleeper, a back sleeper, or a stomach sleeper, look for a mattress that aligns with your preferred sleep position and provides adequate support for your body.
Memory foam mattresses contour to your body, while hybrid mattresses offer a balance of support and comfort.
Relaxation Techniques for Sleep
Stress is a leading cause of insomnia in many people. There are some engaging relaxation techniques you can do before bedtime to ease stress and prepare you for sleep.
Try deep breathing exercises, progressive muscle relaxation, mindfulness meditation or yoga. These practices can help clear your mind of worries and promote a sense of tranquility conducive to sleep.
Sleep Environment Optimization
Temperature, noise and light are three important factors for sleep. Create a sleep sanctuary by ensuring your bedroom is cool, dark, and quiet.
Why cool? As your body cools your brain releases increasing amounts of melatonin to help you fall asleep.
Invest in blackout curtains to block out external light and earplugs or a white noise machine to mask disruptive sounds. I find a fan helps me block out sounds at night and helps me stay cool at the same time.
Keep your bedroom clutter-free and use calming colors to set a relaxing atmosphere.
There are also certain scents that can help you feel more relaxed in the bedroom. Essential oils such as Lavender, peppermint, or heliotropin can be helpful.
Foods that Promote Sleep
Certain foods can support better sleep. Incorporate foods rich in tryptophan, like turkey, chicken, or dairy products, as they promote the production of serotonin and melatonin, both important for sleep regulation.
Other foods that contain sleep supporting nutrients include:
Nuts, such as almonds, walnuts, pistachios and cashews
Fatty fish such as Salmon
Tart cherries or tart cherry juice
Kiwis
Bedtime Rituals for Insomnia
If insomnia keeps you awake at night, consider creating a soothing bedtime ritual. Keep a journal to jot down worries before bedtime, enabling your mind to relax.
Limit exposure to screens, as blue light can disrupt your sleep hormones. Instead, engage in calming activities like reading or listening to soft music.
Keep winding down rituals consistent like bedtimes. Your mind and body will better recognize that it's time to go to sleep.
Conclusion
Sleep deprivation is a common struggle, but armed with these science-backed solutions, you can improve your sleep quality and reclaim your restful nights.
Incorporate sleep hygiene practices, experiment with natural sleep aids, and optimize your sleep environment to set the stage for a night of rejuvenating slumber.
By adopting relaxation techniques, focusing on a balanced diet, and establishing bedtime rituals, you'll be on your way to enjoying the benefits of a well-deserved good night's sleep.
Remember, making positive changes to your sleep routine will help you feel happier, healthier, and more energized !
Goodnight!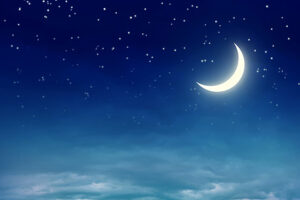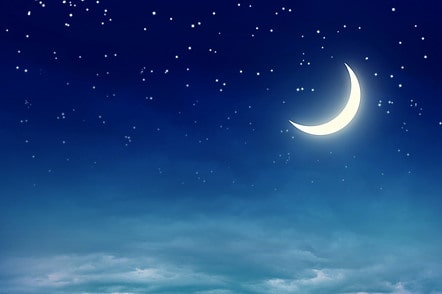 ---
If you like this post or have any comments or feedback please leave it in the comment section below.
---
The information in today's post is for educational and informational purposes only and is not intended to be a substitute for professional medical advice, diagnosis, or treatment. When you have questions regarding your health you should seek the advice of your health care provider.