Most people lack getting enough sleep for a number of reasons:
You have a Busy lifestyle: Many people who lead busy lives and a hectic work schedule, family, and social responsibilities, leave little time for adequate sleep. Be sure to make sleep time a priority in your schedule.
You dwell on Electronic devices: Your smartphones, tablets, and laptops emit blue light which can interfere with the body's natural sleep-wake cycle, making it harder to fall asleep and stay asleep. See if your device has a blue light filter.
You have Stress and anxiety: The racing thoughts and worries that come with stress and anxiety keep your mind active making it difficult to fall asleep and stay asleep. Try an activity before bed to take your mind off your concerns of the day, a diversion, or write them down to come back to them in the morning.
Your sleep schedule is irregular: Your brain and body like routine. When you go to bed and wake up at different times each day it can disrupt your body's natural sleep-wake cycle, making it harder to fall asleep and stay asleep.
Certain Medical conditions: Sleep apnea, restless leg syndrome, and chronic pain are among some medical conditions that can make it difficult to get the sleep you need. Getting enough sleep may rely on treating these underlying conditions first.
Sleep disrupting Medications: You may not realize it but your medicine may be keeping you awake. Some common medications that can interfere with sleep include treatments for ADHD, depression, and high blood pressure. Check with your doctor if you suspect this and if there is an alternative.
Your sleep environment: The environmental conditions around you have a big impact on the quality of sleep you get. If there is too much noise or too much light, the temperature is uncomfortable or other conditions such as an uncomfortable bed for example, it can be hard to get the quality of sleep you need. Keep your room dark and cool. If noise can't be blocked out you may be able to soothe over it with the noise from a fan or other device that masks out nighttime sounds.
Making sure you get enough sleep is important for maintaining your physical and mental health. When you lack sleep it's important to identify and address any concerns that may be contributing to poor sleep. If you consistently struggle to get enough sleep, it's a good idea to talk to your doctor who can help you find the best solution based on your individual situation and health conditions.
---
Thank you for reading today's post. If you like it please share it or leave a comment below.
Sleep well,
Goodnight!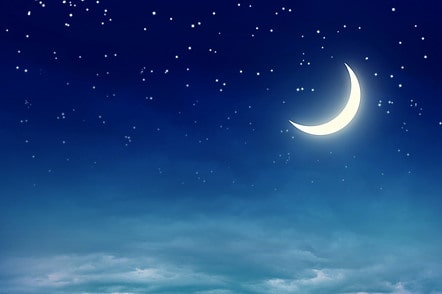 ---
The information in today's post is for educational and informational purposes only and is not intended to be a substitute for professional medical advice, diagnosis, or treatment. When you have questions regarding your health you should seek the advice of your health care provider.