Magnesium rules over 300 metabolic processes your body performs every day. One of 24 essential vitamins and minerals your body needs, it's estimated that nearly half of all adults do not take in enough.
I had never heard of Magnesium helping with sleep until one day talking to a friend at work. He told me him and his wife had been taking it to help them go to sleep and it had made a big difference. I began checking into it…..
Why do you need magnesium and how does it help you sleep?
So, do magnesium supplements help you sleep? It's an indirect relationship, but in the long run, yes. Here's why.
I learned magnesium plays an important role in many functions in your brain, heart, bones, metabolism, muscle and nerve function, stress levels and regulating sleep. No wonder it is considered essential.
How does magnesium help you sleep? It's known to relax muscles and helps to induce sleep by easing anxiety and quieting your mind allowing you to fall asleep.
At the same time it supports melatonin production and healthy GABA levels. GABA is a neurotransmitter that promotes sleep.
Because of its ability to relax muscles it also provides relief for nighttime leg cramps and symptoms of restless leg syndrome, another sleep disorder that makes it hard for many people to go to sleep at night.
How can I tell if I have low magnesium levels?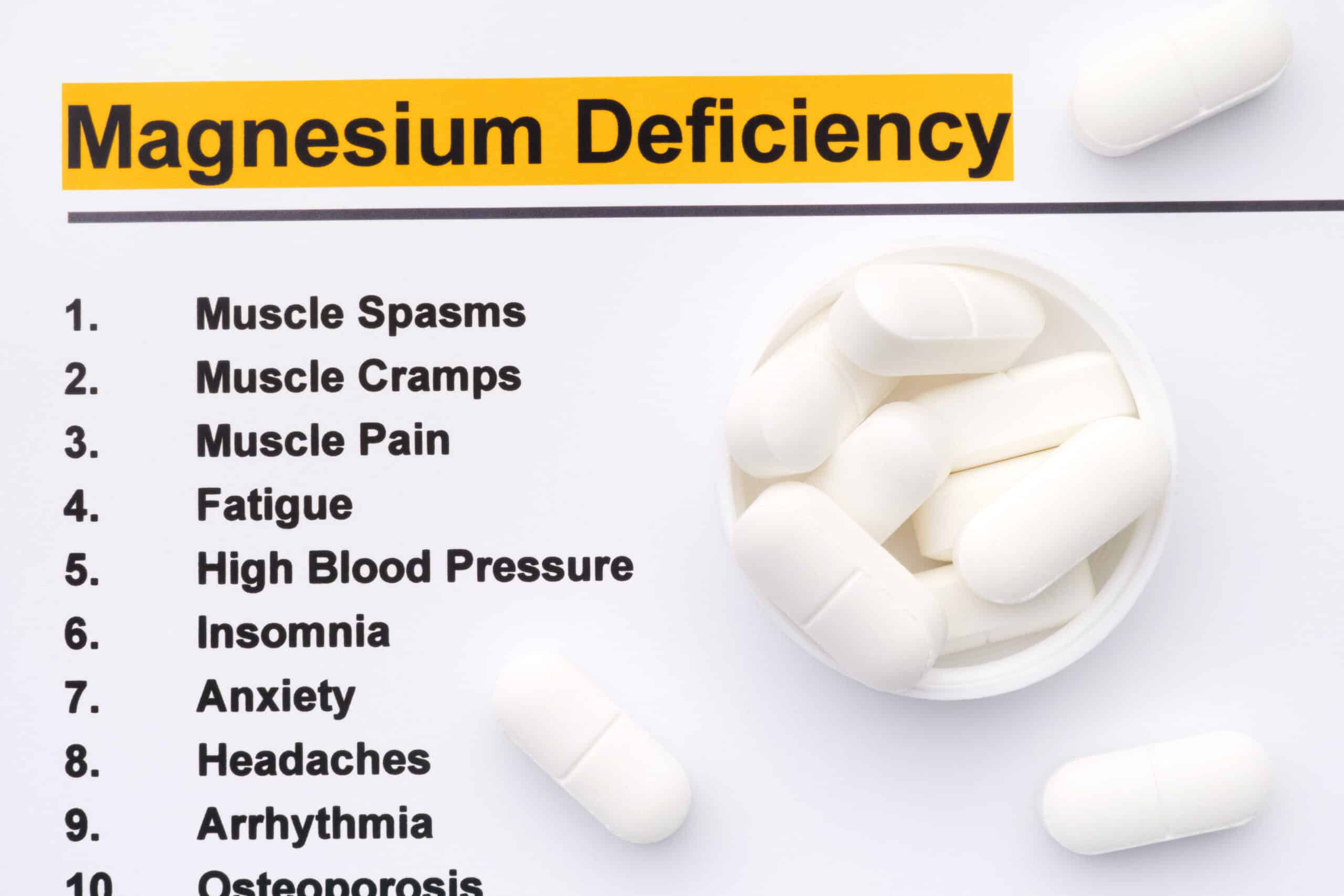 The best way is to have your doctor do a blood test if there are serious concerns.
But there are some more obvious symptoms of magnesium deficiency you might notice such as insomnia, muscle cramps, anxiety or depression, low energy, and headache or migraines.
These of course could be attributed to other causes and should be a conversation point with your doctor if you feel they are a problem.
Other symptoms to discuss with your doctor can include high blood pressure, tremors, respiratory problems, poor heart health, hormone imbalances or calcium deficiency.
Does magnesium have other benefits?
Yes ! Along with insomnia relief, magnesium has many other benefits. These include:
Easing asthma symptoms by relaxing airway muscles and tight chest
Anti-inflammatory properties – inflammation may be improved, which is a symptom of many other conditions
Eases anxiety and depression caused by low magnesium levels
Better bones by regulating calcium levels
Helps to regulate heart beat and lower blood pressure
Improved digestive health
Helps reduce insulin resistance for improved blood sugar levels
Can reduce migraine headaches over time
Improve absorption of other important vitamins and minerals your body needs
What foods I can eat to get magnesium ?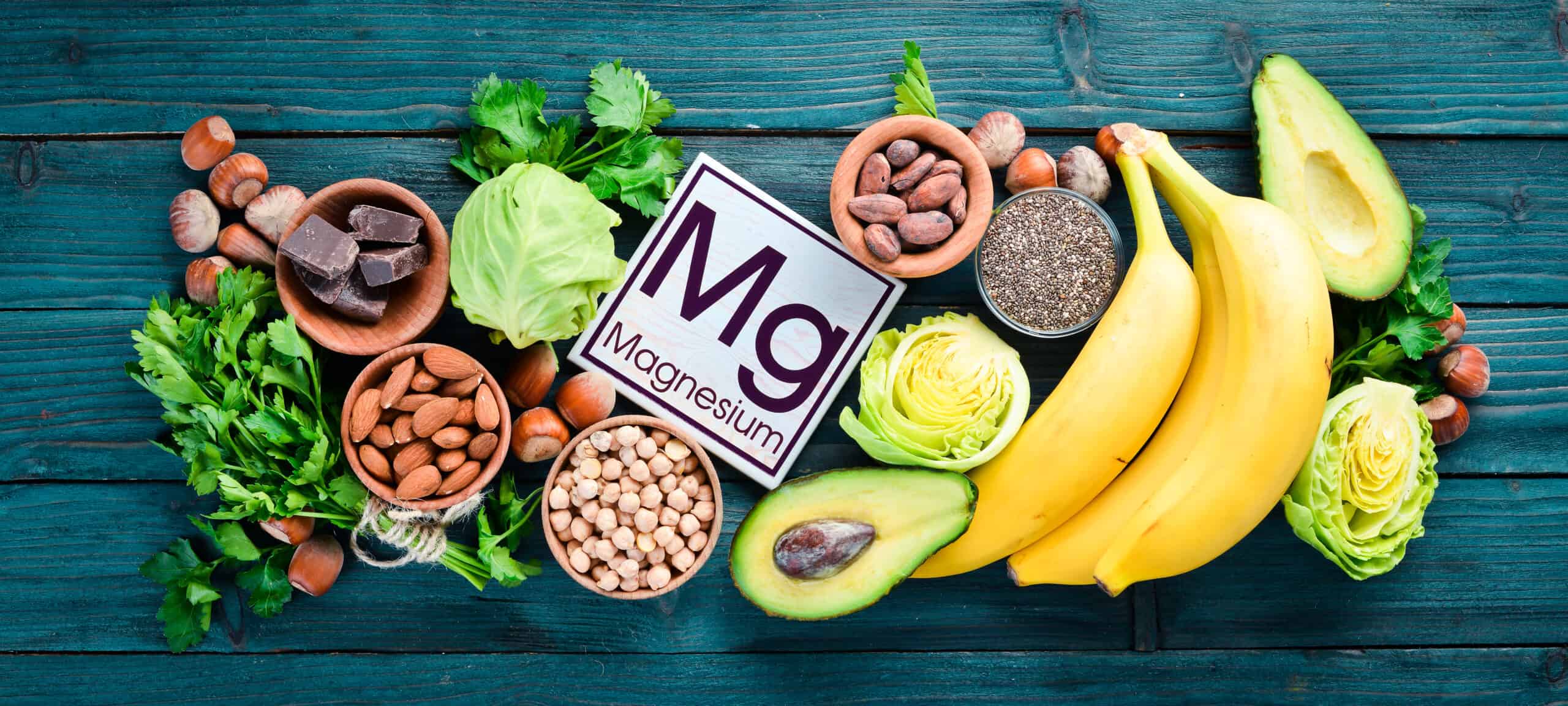 According to The National Institutes for Health the average daily recommended amount of magnesium for men is 400-420 mg and for women 310-320 mg
You can improve your magnesium levels by increasing your dietary intake of a variety of foods. These include:
green leafy vegetables such as spinach
Legumes such as Kidney beans, Black beans
Nuts and seeds such as cashews, peanuts, pumpkin seeds, almonds
Many fortified foods such as cereals, oatmeal
Milk, yogurt and other milk products
Salmon
Avocados
Pumpkin
Raisins
Whole grain bread
Brown rice
Potatoes with skin on
What magnesium dietary supplements are available ?
Affiliate Disclosure: some of the links below are affiliate links which means if you click through and make a purchase I will earn a small commission at NO extra cost to you.

Among the many types of magnesium supplements, magnesium glycinate is a form that is easily absorbed by your body because it is bound to the amino acid glycine.
This provides maximum support and gentle digestion. It is designed for improving recovery, relaxing muscles and having a soothing effect to help you relax and go to sleep.
If you do choose to use a dietary supplement to help you sleep you may consider one of  these available through EarthTurns.com .
EarthTurns  has a 4.9 rating on Google customer reviews
They provide American-sourced products and are committed to providing the best customer experience possible with
Fast shipping
The best natural products at the best prices
Outstanding customer service
100%satisfaction guarantee
See my top picks below
---
Metagenics Mag Glycinate
100 mg per capsule
High absorption
Helps relieve nighttime leg cramps
Over 35 years in business
Doctor recommended
Made in USA.
Learn more about Metagenics Mag Glycinate 
---
100 mg per capsule
Gluten free, no dairy products, wheat, soy, corn, artificial additives or preservatives
Dedicated for over 60 years
GMP compliant  and NSF International registered company assuring good manufacturing practices
Learn more about Douglas Laboratories Magnesium Glycinate
---
120 mg magnesium glycinate per capsule
Hypoallergenic
Gluten-free
Made in USA
30 years in business
Certified by independent third-party lavoratories and backed by science
Learn more about Pure encapsulations magnesium glycinate
---
Higher serving 400 mg per capsule
Healthy sleep cycle support
Soothing effect
Muscle recovery
Learn more about Soloray Magnesium Glycinate
---
The food and drug administration has not evaluated any statements on this site. Dietary supplements are not intended to diagnose, treat, cure, or prevent any disease. You should consult your health care provider for advice on your individual treatment.

references
https://facty.com/food/nutrition/12-health-benefits-of-magnesium/1/