If I could sleep, so many things would be different. What if I were no longer a zombified insomniac mindlessly wandering in and out of the spaces of my day? What would I give to have the energy and attention span to do things I like to do and get more recognition on my job for being able to perform better. The good times I could spend with friends and family. But, what if I can't sleep. How do you change that?
Let me start back at the beginning of my day.
The Life of a Zombie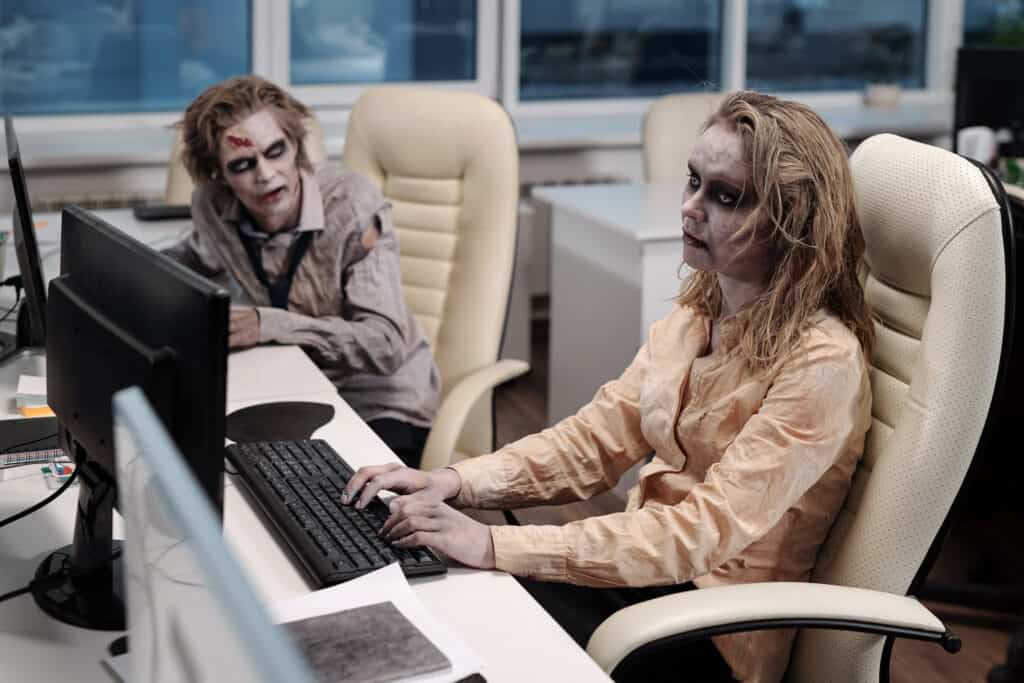 ---
I struggled to stay awake all day today. My brain was half fogged and I couldn't think clearly, I couldn't focus. I couldn't stay on task because I kept nodding off and forgetting where I left off. I had to start over and over again. It was obvious I couldn't keep track as I kept asking people to repeat themselves a second time because I couldn't catch it all the first time.
The guys were getting together after work for a game and a drink. I had no energy left in me and had to pass.
Driving home from work was hard too. I would use each traffic light as an opportunity to shut my eyes. I could hardly keep them from rolling back in my head. I strained and I strained. The cars behind me were annoyed because I was going too slow. My mind couldn't keep pace with the traffic. It felt like I couldn't get home soon enough.
Dinner was just a reflexive action. A pattern of going through the motions that I had to get through so I could go to bed. As tired as I was I at least knew I wouldn't sleep if I was hungry. I fed the dogs, threw off my clothes and pulled back the covers on the bed. I fell into bed and greeted it like the hug of an old friend. The weight of my body lifting from me and the blankets pulled up felt soothing.
If I could sleep now it would be alright. I am so tired. But, something isn't working.
As I laid there with my eyes closed, every stressful moment of the day was relived. What didn't I get done? What do I need to finish and where will I start? Who said what to me and what I said in return. What I should have said and what I wanted to say now. How could I handle it better and how I felt about it.
Racing through my mind over and over again I was trying to work out the events of the day. I have so much to do tomorrow. What if I forget something or miss a detail I didn't think about? When will it stop and let me sleep? Every time I try to stop the thoughts they start over again. And after I finally fall asleep, in the middle of the night, I wake up and it starts all over again.
If I could sleep, I wouldn't be worrying about all these things and could wake refreshed and ready to shine. What can I do about the stress and anxiety keeping me awake?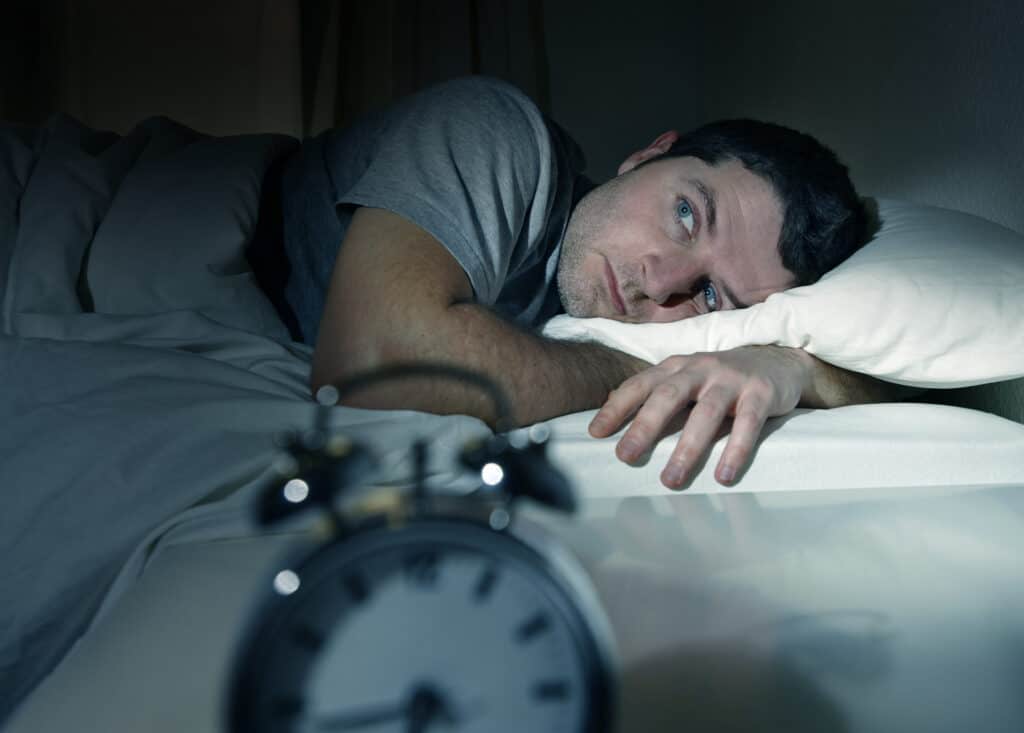 ---
How to treat insomnia? – What I did about it
I did all the research, looking up what causes insomnia and how you can cure it. Trying to do all the right things I started with sleep hygiene. I watched what I ate and drank before bed making sure to cut out any caffeine or alcohol early in the day.
Then I got plenty of daylight during the day and dimmed the lights when it got close to bedtime to have a good circadian rhythm. I even bought black out curtains to make my bedroom darker.
Made sure my bed was comfortable and then I tried a weighted blanket. I liked how it felt at night, but these things still didn't stop my mind from racing and keeping me awake.
I finally talked to my doctor. He asked me some questions and checked my history. After that he prescribed some sleeping pills for me. They did help but, I could only take them on the weekends when I didn't have to work the next day. You see, they helped me sleep well at night but, the next morning I had a really hard time waking up and I stayed groggy for a long time into my day. It was hard time getting anything done more than a short task or two and I still felt like a nap. My doctor tried changing to a milder sleeping pill but it still had the same effect.
I could get a good rest on the weekend but as I got into the work week I felt sleep deprived again.
---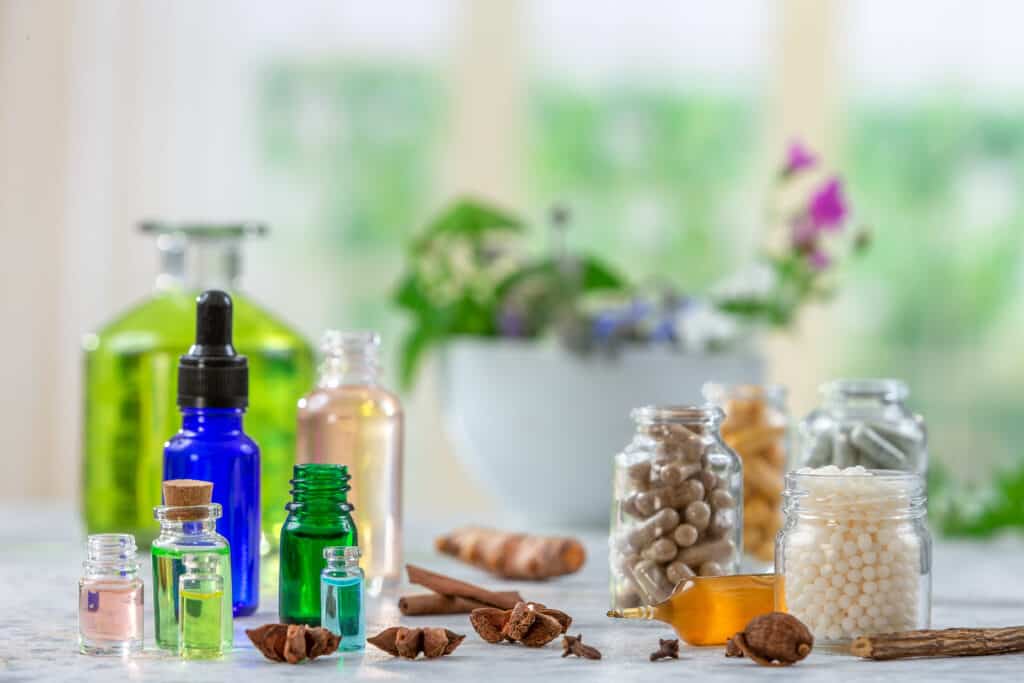 Natural sleep aid supplements – what I found
Then I started looking into natural sleep remedies and supplements. I had heard they did not have the after effects that the prescription sleeping pills did. I could take them at night, wake up feeling refreshed and go to work without being groggy the next day.
I found there were many sleep supplements available. All of them working in one way or another with varying components that help you go to sleep. Then I also discovered that some had been carefully combined into formulations by doctors to get even better results. By looking at the individual benefits of certain components they combined those that best complemented each other in the right amounts to create what I was looking for. A good nights sleep.
---
The best sleep supplements for me
After much time spent dredging the internet for information and natural sleep remedies I found a completely natural supplement called Put me to sleep naturally, created by doctor Daniel Amen, MD and branded as brainMD.
It combined key ingredients that helped calm my mind and anxiety, relieve my stress and get the deep restorative sleep I needed.
Why it works
These proven ingredients have been medically formulated by doctors to give you the quality sleep you need to feel rested and awaken refreshed without feeling groggy in the morning. These safe, natural ingredients are combined to sleep without the side effects experienced with most prescription sleeping pills.
Vitamin B6 – not only does this help your brain produce melatonin and serotonin, both essential sleep regulators, but it also can help you recall your dreams to begin drifting off
Magnesium – nearly half of adults don't get enough of this essential mineral. Known to relax muscles and help quiet your mind and body due to its role in regulating melatonin production and supporting healthy GABA levels.

GABA (Gamma-Amonibutyric acid) – the main chemical responsible for calming activity in your brain. Sleep disturbances like insomnia, stress and anxiety disorders are linked to low levels of GABA
L-Theanine – this unique non-protein amino acid found in green tea reduces stress and improves mental focus and sleep quality. It does this by inducing a state of calm and relaxation.
5-HT(5-Hydroxytryptophan)- this works in your brain and central nervous system. It increases production of serotonin, a key player in sleep. Your body needs serotonin in order to produce melatonin.
Melatonin – this hormone regulates your sleep cycle. It tells you when its time to go to sleep and puts you into a quiet state to allow you to fall asleep naturally.
---
Conclusion
"If I could sleep" is no longer wishful thinking. I wake each morning feeling refreshed and ready to tackle what ever the day has to throw at me. I make the most of my time, including a bit of fun with my friends who I see more often now. I get more smiles at work and when I get home at night, what if I can't sleep? I have that covered with a sleep supplement that works naturally. Goodnight!
I hope you enjoyed today's post. If you liked it please share it. Comments or questions are welcome and can be left in the comment section below.

Everyday Stress Relief
from: BrainMD Health
---
These statements have not been evaluated by the Food and Drug Administration. The products promoted on this site are not intended to diagnose, treat, cure, or prevent any disease.
---